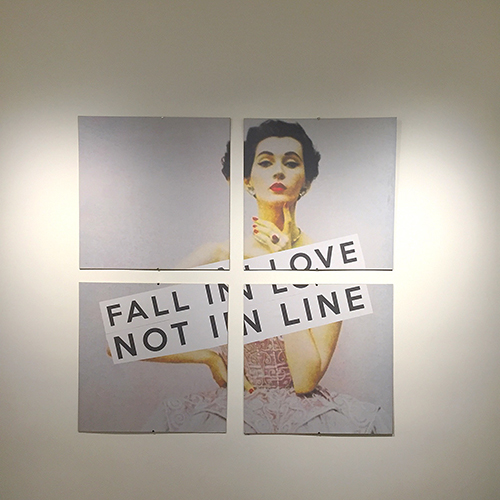 FALL IN LOVE NOT IN LINE
4 Panel Artifact
Ph neutral giclée prints on masonite
63″ x 63″
$1475
SOLD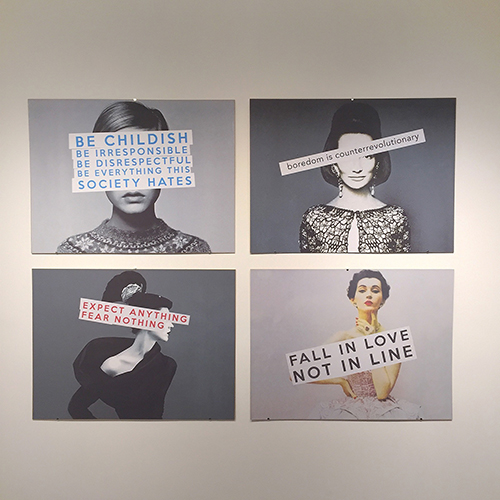 from left to right, top to bottom
BE CHILDISH
Ph neutral giclée print on masonite
30″ x 40″
$500
SOLD
FEAR NOTHING
Ph neutral giclée print on masonite
30″ x 40″
$500
SOLD
BOREDOM IS COUNTERREVOLUTIONARY
Ph neutral giclée print on masonite
30″ x 40″
$500
SOLD
FALL IN LOVE NOT IN LINE
Ph neutral giclée print on masonite
30″ x 40″
$500
SOLD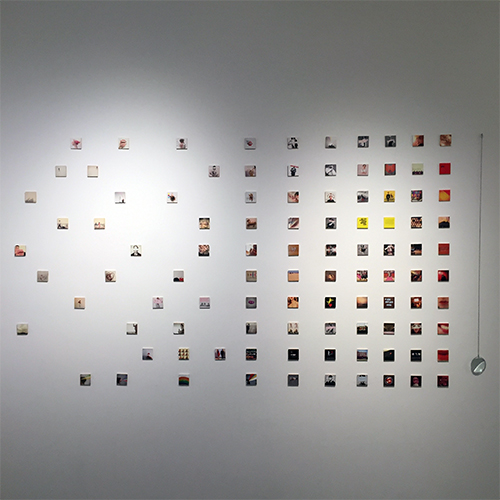 GRID 1 – Red Grid
100 2″ ph neutral giclée prints on oak
with handmade stainless steel looking glass
47″ x 72″
$1,800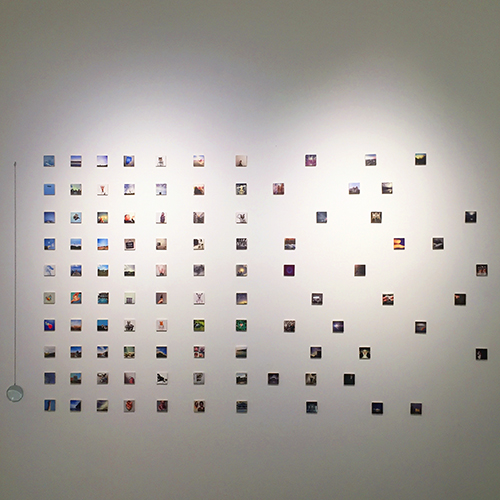 GRID 2 – Blue Grid
100 2″ ph neutral giclée prints on oak
with handmade stainless steel looking glass
47″ x 72″
$1,800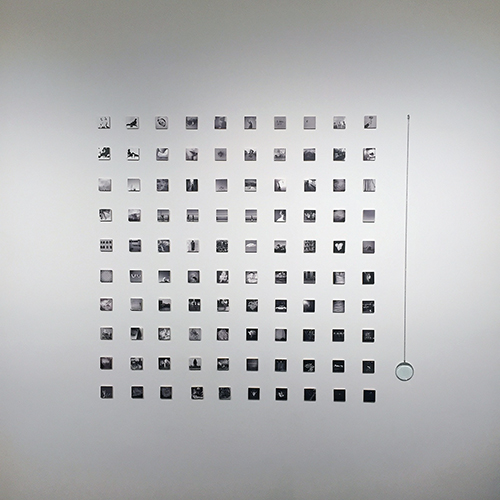 GRID 3 – Black and White
100 2″ ph neutral giclée prints on oak
with handmade stainless steel looking glass
47″ x 47″
$1,800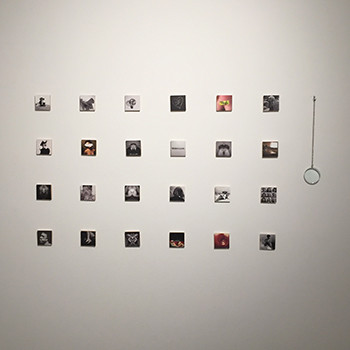 PERVERTED GRID
24 2″ ph neutral giclée prints on oak
with handmade stainless steel looking glass
20″ x 36″
$750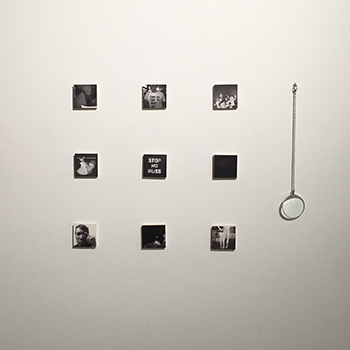 SMALL PERVERTED GRID 1
9 2″ ph neutral giclée prints on oak
with handmade stainless steel looking glass
14″ x 14″
$300
SOLD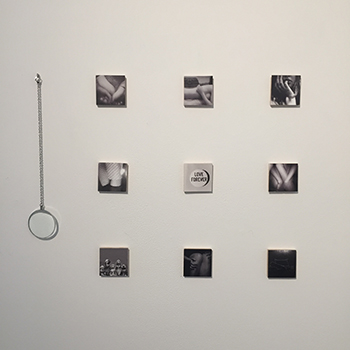 SMALL PERVERTED GRID 2
9 2″ ph neutral giclée prints on oak
with handmade stainless steel looking glass
14″ x 14″
$300
These works are studies of the distracted nature of the digital world. Bringing small works which ask for interaction into the physical world for exploration and play in the expiring, natural form of paper, ink and wood. Each pixel of the grids are a look into an intimate view of the world.
The large format pieces mirror the small components of the grid, but express a juxtaposition between the opulent and romantic view of the world and the slogans of Paris in the late 1960's. Situationist in essence and intention, these pieces call to your heart with romance, and promise truth and rebellion in their message.
The works ask you to live in the real world, to look up, look closer, be surprised, be overwhelmed, fall in love – not in line.
All photography, printing, and woodwork by Sunshine Jones of San Francisco, California (with a great deal of help and support from Martha Traer.)
All metal work done by Chuk Aubrey of Montreal, Quebec.
This work will be on display until February 29th 2016
Luna Rienne Gallery
3318 22nd Street (at Valencia)
All inquiries, please visit lunarienne.com
check the original write up here
And read some pre opening event press from Tamara Palmer here