Sunshine Jones – HOME – Help Make This Film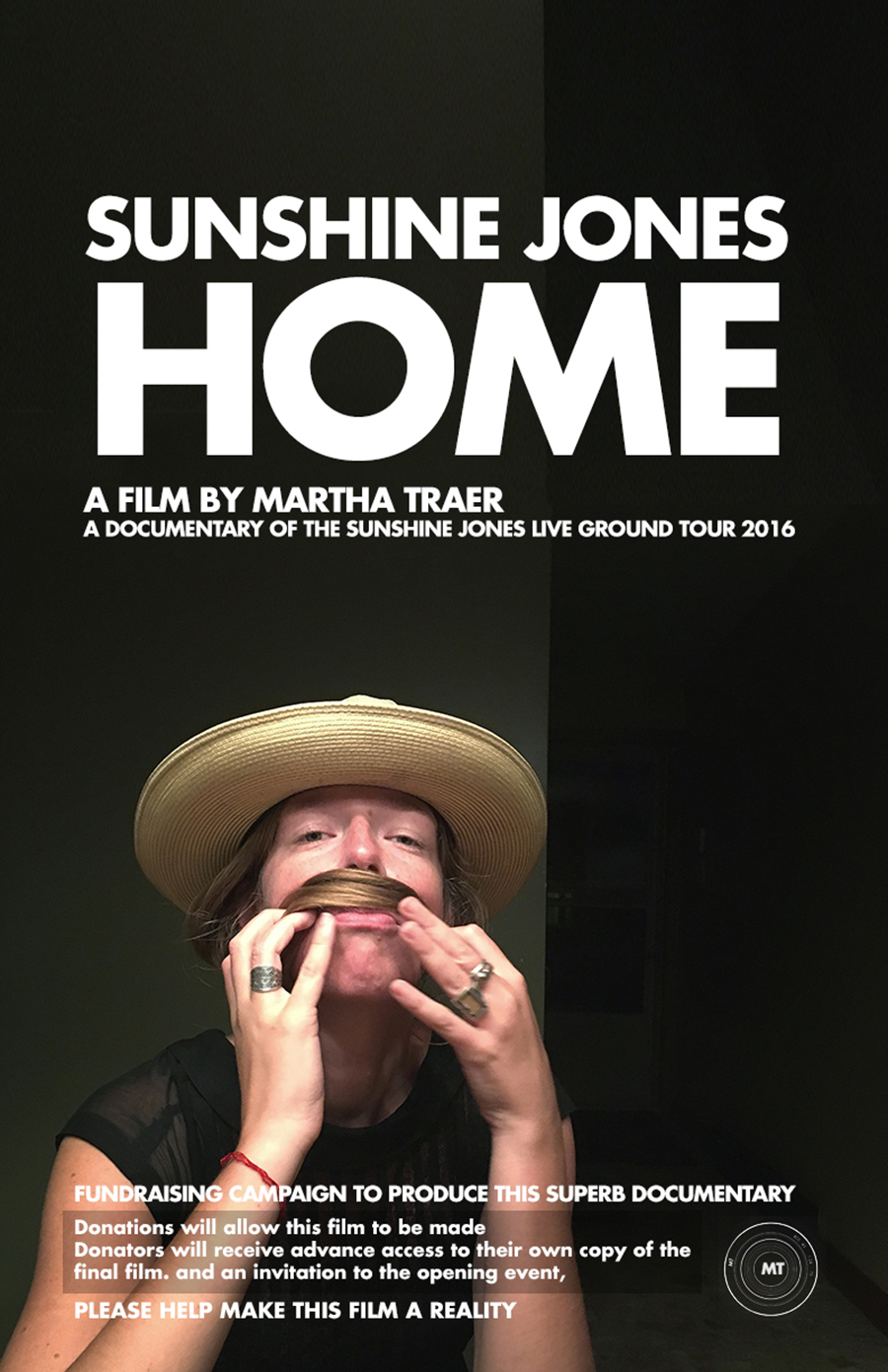 HELP MAKE THIS FILM:
Donate to the fund and in return receive an advance preview of the full piece, the chance to be acknowledged for your contribution in the film's credits, and a special invitation to the premiere event in San Francisco.
CONTRIBUTE TO THE FUND:
$10 donation – receive advance access to watch the film online
$25 donation – receive a thank you in the credits (and an advance viewing link)
$75 donation – receive a tour t-shirt (men's or women's style s, m, l, xl) as well as all of the above.
$100 donation – receive a producer credit (and advance viewing, a thank you in the credits and an invitation to the premier event in San Francisco too!)
$150 donation – receive a tour t-shirt and all of the producer credit thanks you gifts as well!
Send your contributions to Martha Traer's production fund:
via paypal: sales[at]treehousemuzique[dot]com
Or if you don't use paypal, please make a donation from sundaysoul.com using your debit or credit card.
100% of your donations will go to Martha to further the cause of making this longer and more in depth piece for us.
If you didn't catch any of the wonderful micro documentaries of the 2016 Live Ground Tour it's not too late. You can check out my personal tour information page here:
http://sunshine-jones.com/sunshine-jones-live-ground-tour-2016/
And scroll to the bottom for the video work she's done from the road.
This is a really thrilling prospect, and my heart is full of gratitude and love. I can't wait to share this experience with you both live in the club, and up on the screen.