Watch Our Step – Markie & Sunshine DJ set – Dec 10th – Mars Bar, San Francisco.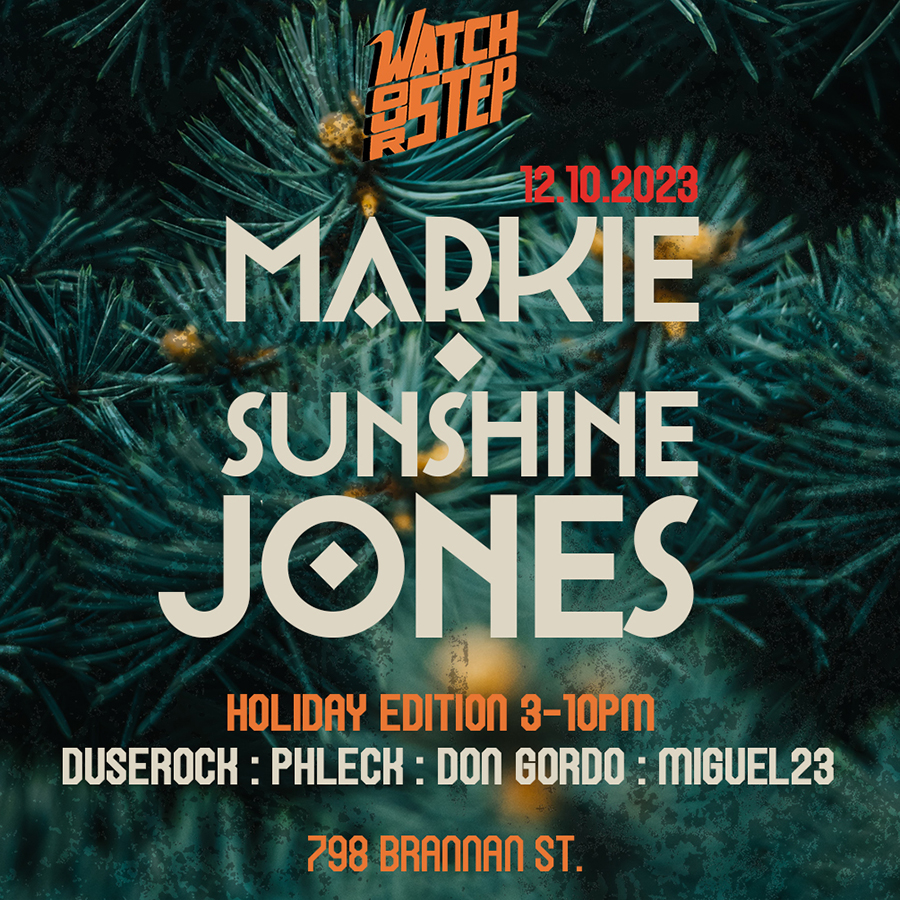 Hey! This is fun and different. I've been invited to head down to Mars Bar (796 Brannan Street) in San Francisco on December 10th and mix records with our beloved Markie (Wicked!) and I'm gonna go!
The party is Watch Our Step, I've played with them before and it's always fun, which is the collaboration between my friend Ryan Stubbs (Deusrock) and his partners Phleck, Don Gordo, and Miguel 23.
It's a daytime to evening boogie and it's going down, rain or shine.
You can get all the details and ticket information at the face-page event
Anyone who was with me at Yellow! back in July knows what a very special treat it is to hear what Markie's up to these days, but this whole crew is a collaborative, loving situation who are so down for the music.
I'm really looking forward to playing some records, it's been a minute, and I promise to grab the mic and sing a little for you too (but only if you're dancing!)
See you there!