TUOC03S HOME – THE DOCUMENTARY OF THE SUNSHINE JONES LIVE GROUND TOUR 2016 BY MARTHA TRAER is now available for streaming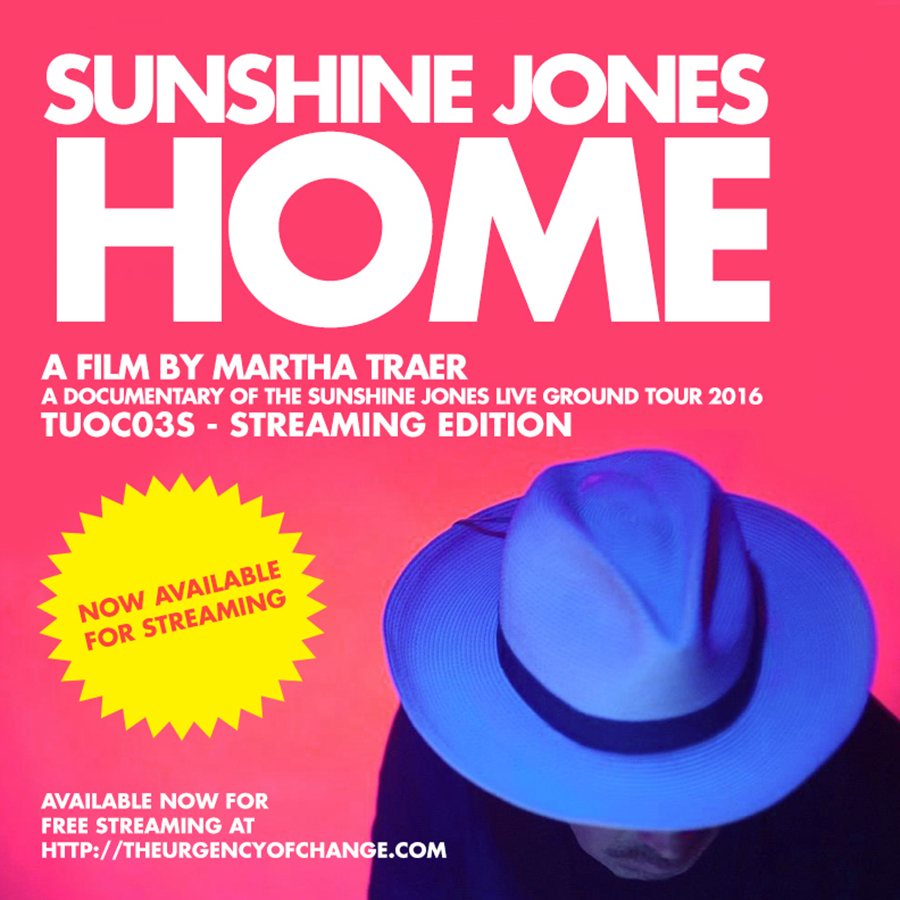 That's right, the streaming version of TUOC03 is now available for live streaming on the inter-web.
Point your browser to http://theurgencyofchange.com and start watching.
The film is password protected, so you will need to grab the password from the page and enter it before it starts playing for you, but it's Vimeo and they're usually good quality, and reliably up and working.
I hope you love the film.
The soundtrack is still available in part, and at this writing there are still 8 physical DVD's remaining for sale. So if you want more than a virtual experience, it's yours for the taking.
Please remember to donate a little something to Martha Traer directly from the page to help thank her for two years of seriously hard work, and also to help make more films like this possible.
LOVE