TUOC03 – Sunshine Jones – HOME – A Document of the 2016 Live Ground Tour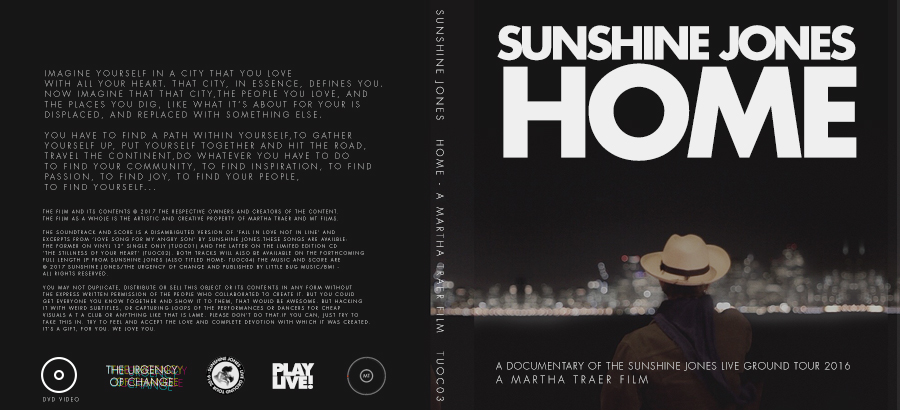 Pre Orders are now open for the limited edition physical edition of this film by Martha Traer.
Check it out at http://theurgencyofchange.com
Each of these is a professionally manufactured DVD video, region free for worldwide enjoyment.
The package is hand made by me, and each one is signed and numbered.
Here's the trailer:

If the trailer video doesn't immediately appear here, don't sweat it. Just reload the page and it'll load up.