TUOC-012o TR-808 Overlay Replicant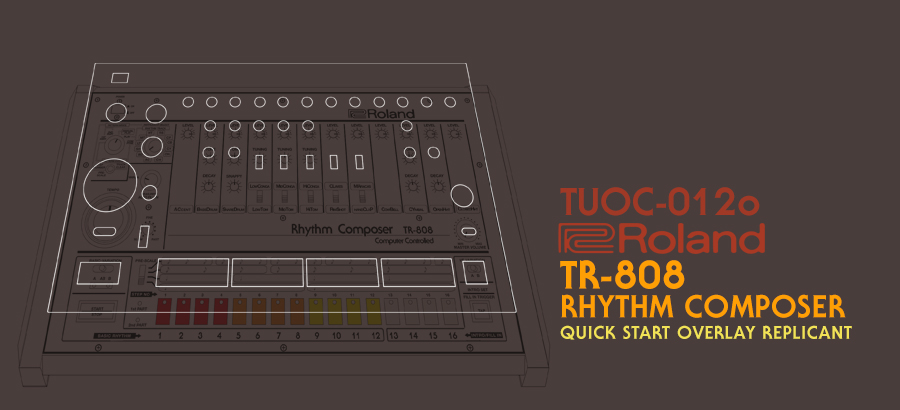 TUOC012o / TR-808 OVERLAY REPLICANT
ROLAND TR-808 RHYTHM COMPOSERCLEAR PROTECTIVE OVERLAY
More than a year in the making. So many prototypes, and so many good people helping. Jeff from System-80, Ahmad from the Bayview, a sweet, creative, and very talented printer in Calgary, Alberta named Mark, and Abe Mora of the Southern California Synth Society and more have all chimed in and reached out and helped me take this idea from an embarrassing bit of trivial gear lust to a technical drawing, to a lesson in measurement, to a bafflingly ill fitting hand cut print, to a corrected file and interesting prototype, to a series of more interesting prototypes into what you see here today. Thank you!
Find out more and score one for yourself here
NOTE
These are now completely sold out.
Thank you!