Sunshine Jones: live/dj set at Blue Lounge, Miami November 6th 2008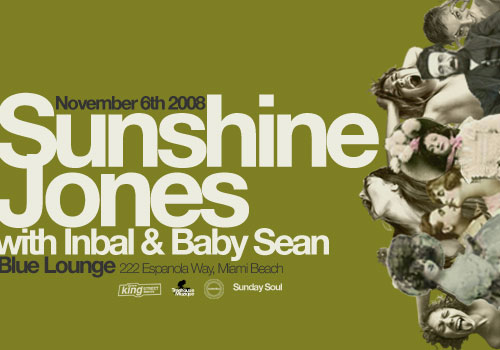 It's been a minute since I got down in Miami. I am delighted to make the scene at Blue Lounge. Inbal and Baby Sean are spinning with me and we're gonna shake it!
Come make the scene. Let's show 'em what a little bélle âme electronique can do!