Sunshine Jones – Live Set – Desert Hearts Festival – April 27-30, 2018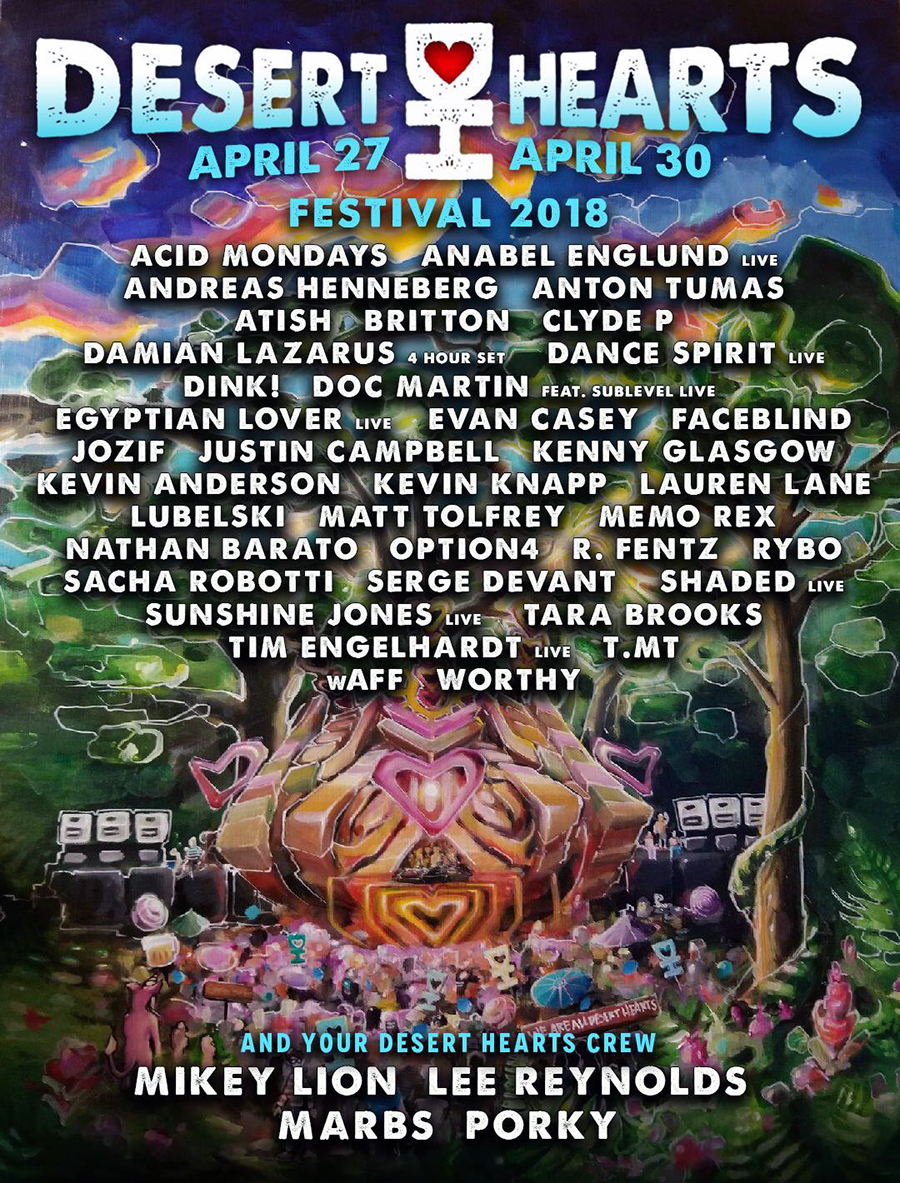 Well look at that, would ya? I've been invited to play a live set at Desert Hearts Festival this year.
Out in the desert with Doc Martin, Egyptian Lover, Damian Lazarus, Kenny Glasgow, Worthy, Mikey Lion, Lee Reynolds, Marbs, Porky and a huge pile of amazing people, dancers, revelers, and desert hearts.
I understand this is completely sold out. I don't now how this works, but there's sure to be more information (and maybe some extra tickets for sale) at the source.
I'll be up in Montreal the weekend before, and still not sure if I'm driving down or what, but this is gonna be so amazing that I will absolutely be there baby…
LOVE