Sunshine Jones – Live Ground Tour 2016 – San Francisco – July 2nd 2016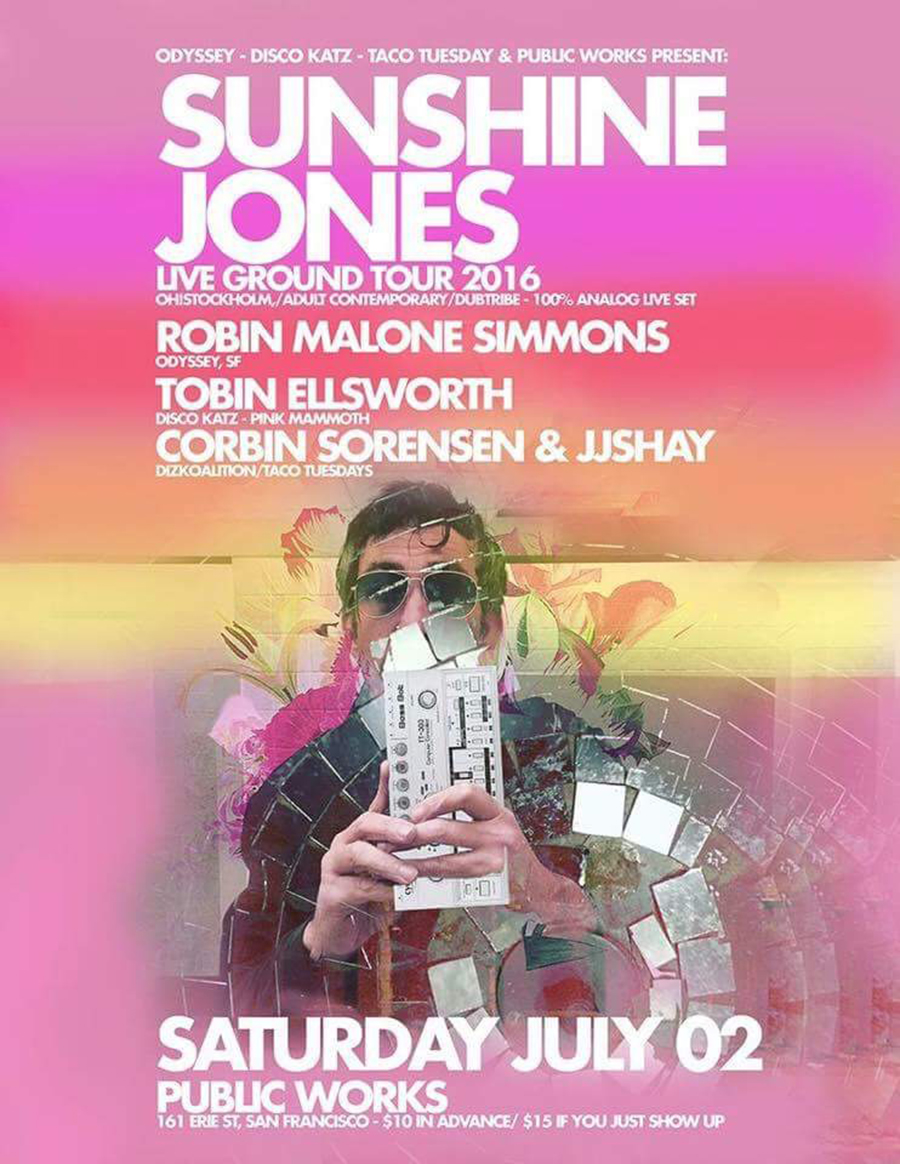 Saturday June 2nd marks the official final date of the Sunshine Jones Live Ground Tour for 2016
I've been on the road since March 19th and It's been wonderful. What began back in February as an idea to collaborate with Mark Farina and have a gallery show where I would play my first live set – 100% analog live set – in nearly a decade went really well. And so the planning began for this tour. I've played more than 52 live sets, and hosted almost 40 seminars, and even found the time to mix a dozen or so DJ sets as well. It's been magical, and far beyond my expectations.
And so please come welcome me home (before I head to Europe) on July 2nd 2016
Disco Katz, Taco Tuesdays, Public Works and Odyssey are joining forces with me to host a brilliant night of love and healing, celebration, rhythm and dance.
Featuring a live set from Sunshine Jones
Tobin Ellsworth – Disco Katz – Pink Mammoth
Robin Malone Simmons – Odyssey
Corbin Sorenson & JJ Shay
It's all going down at Public Works in San Francisco and it's going to be amazing!
I'd love to see you there!
Here's the link on face-page