Sunshine Jones Live at THIS! – June 10th – Open Studios Vancouver BC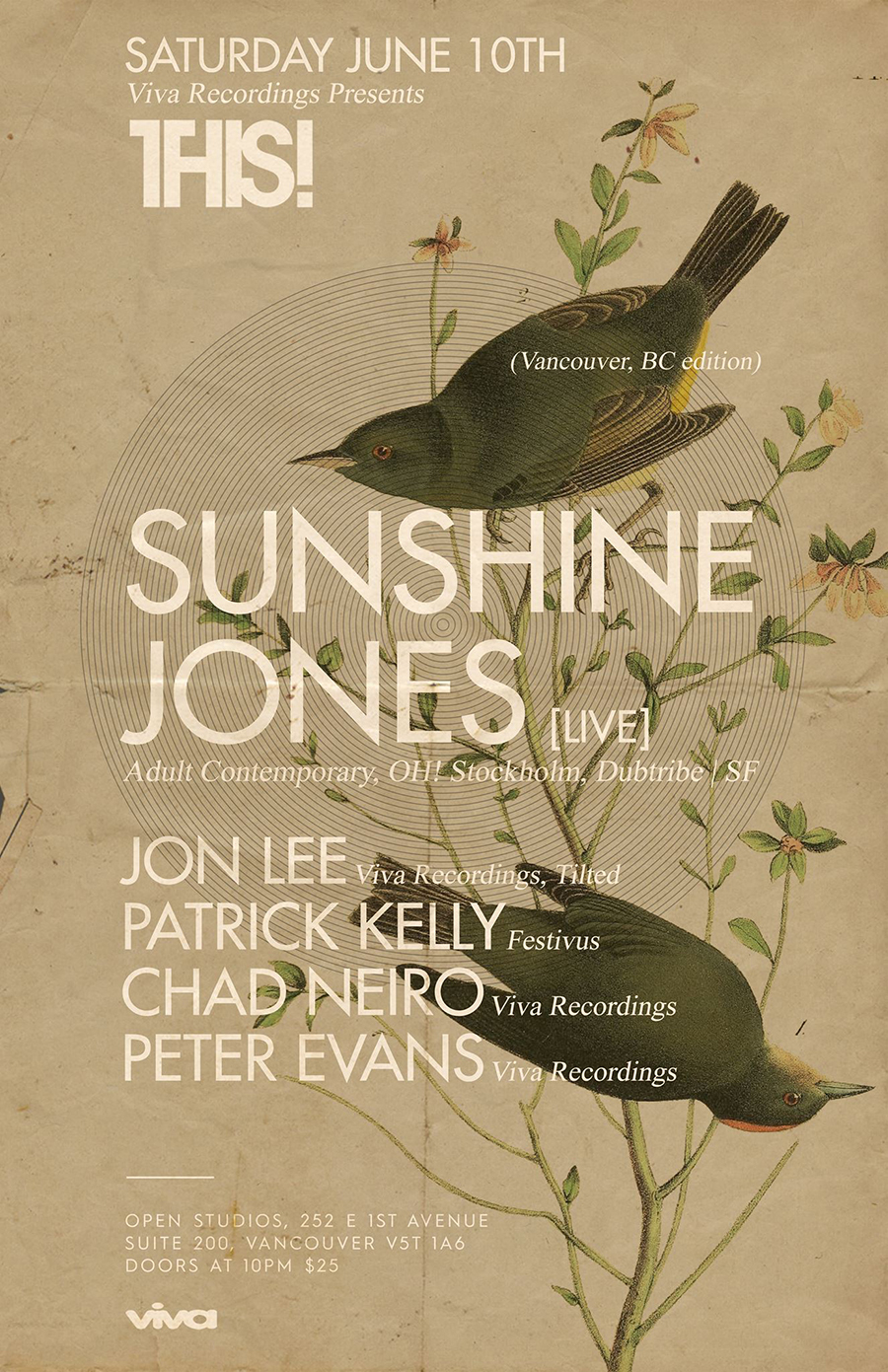 Vancouver THIS! edition on June 10th brought to you by Viva Recordings with special guest Sunshine Jones performing a 100% live analog set at Open Studios alongside Viva residents and some good friends in Vancouver.
Get ready cause we're coming in hot.