Sunshine Jones – HOME – TUOC04LP – OUT NOW!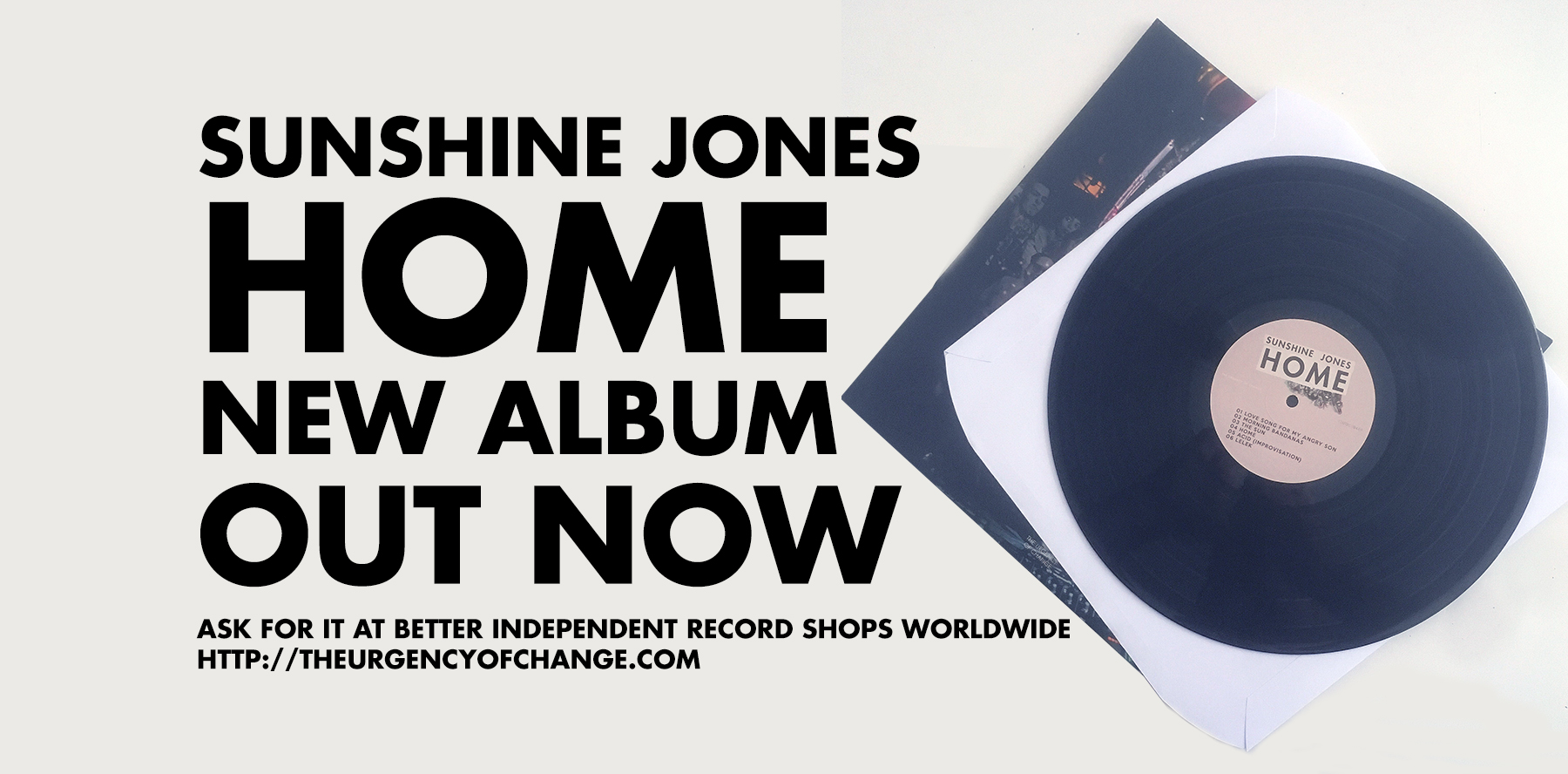 Sunshine Jones – HOME
TUOC04LP
Out now on The Urgency Of Change
Get all the info you can at http://theurgencyofchange.com
There's lots to read, a film to watch, previews to listen to and you can score it directly from us.
Also available from:
Pacific Beach Vinyl
Our friends at PBV can help you out by selling you a copy, and also work with you for stocking your shop.
Reach out, they're awesome.
Vinyl Dreams
San Francisco's own vanguard of the vinyl vibe. Mike B is a maestro and a lovely man. Reach out and he may still have a copy or two left in stock.
Vinyl Dreams
593 Haight St.
San Francisco, CA 94117
(415) 379-0974
Southtown Vinyl
San Antonio's only record shop, devoted to the vibe and all things vinyl. Good people, and a great store. Reach out to them, they're here for you.
Black Rainbow
Our dear one's in Los Angeles. Stop in, and look around. They're amazing. We love them.
Juno Records
If all else fails, shop online. Juno are currently stocking the album and may still have a few left.
Distribution Inquiries:
You can reach out to me directly here, or you can speak with anyone at Pacific Beach Vinyl, or for orders far and wide reach out to Chris at All Ears Distribution in the UK, or Capricious in Japan. They can connect you and stock your shop with this album and more.
Look for this record at better independent record shops worldwide starting today!
LOVE ///