Sunshine Jones – Deep Site 2 Year Anniversary Party – August 1st 2014 – Leeds, UK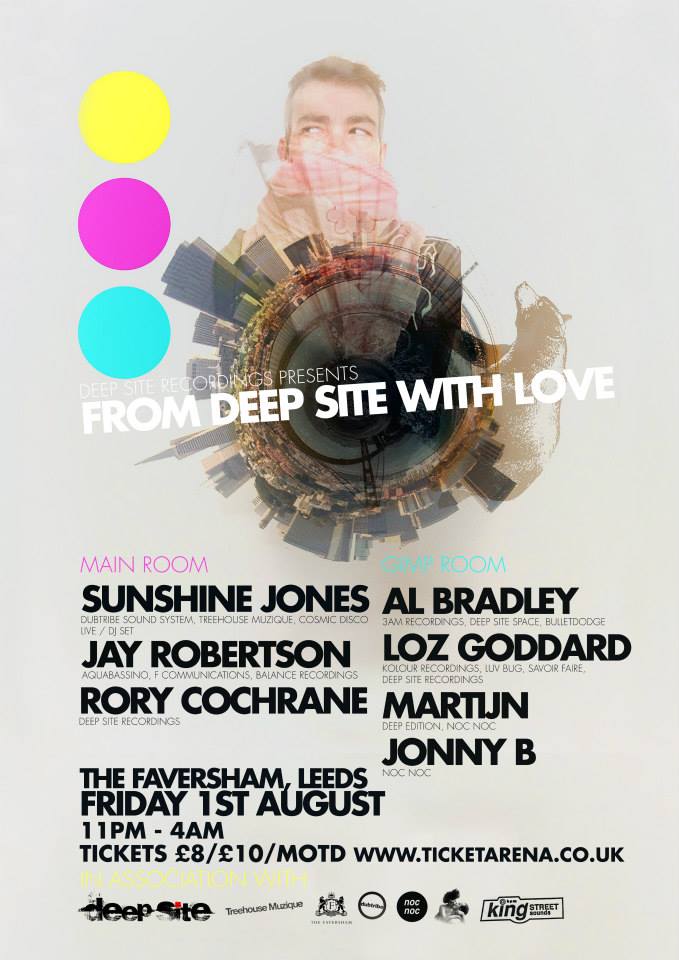 This tour is coming to a close. It's been absolutely amazing – far better than I could have hoped.
But it wouldn't be complete without the sort of crown jewel of the trip…
I am playing in Leeds on Friday August 1st at From Deep Site With Love.
The lineup is great, and there's even a mix CD (mixed by me) if you're up for it.
It's my only UK date on this European tour, so if you're anywhere near Leeds, please make the scene. I'd really love to meet you, and get down.
Here is the Facebook event invitation