Sunshine Jones – Dance Klassique Round 4 – August 12th 2015 San Diego, CA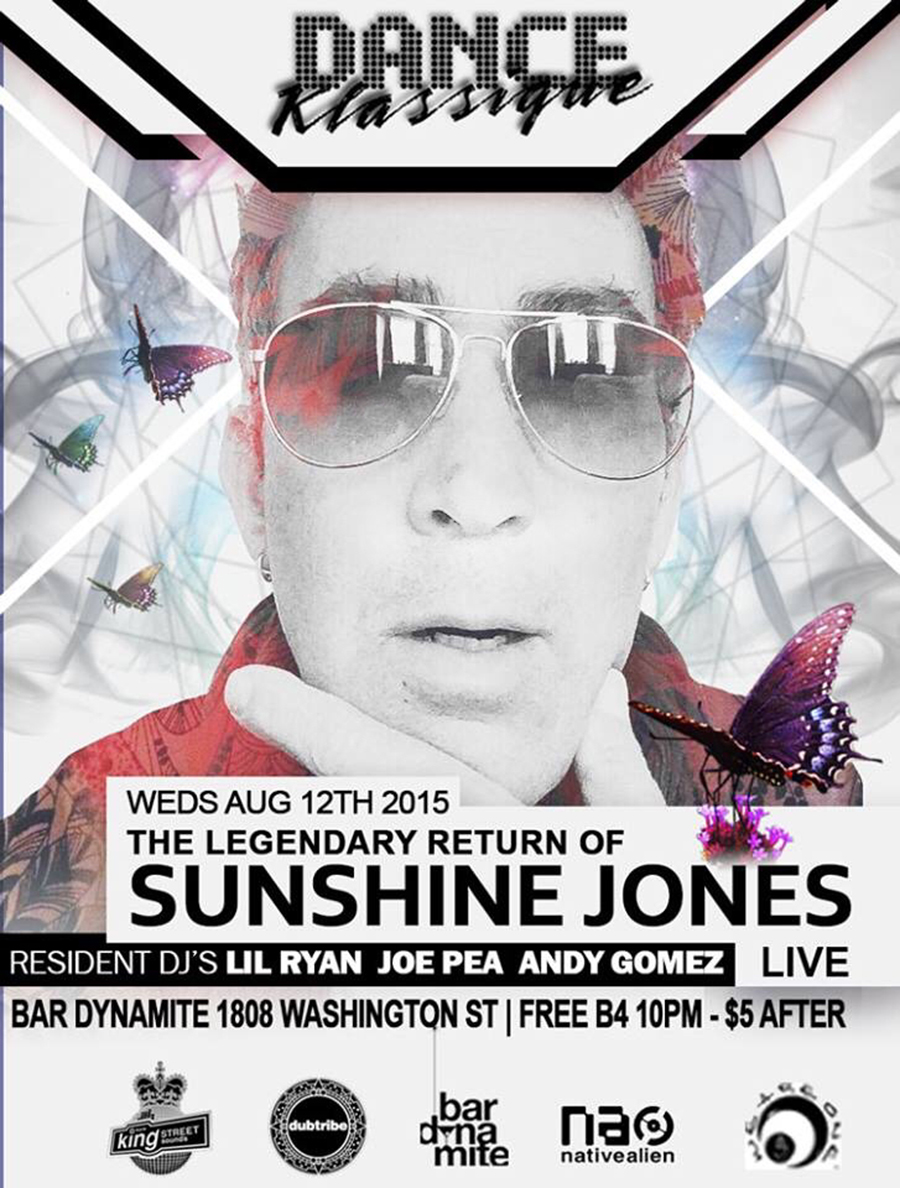 I'm headed back down to San Diego for Dance Klassique at Bar Dynamite on the 12th
It's a Wednesday night in a sunny beach town and it's always a pleasure to play there.
Much has been made of my nose in this picture:
Trippy hairs coming out of my nose, Oscar P's fingers photographed below my nose… and more.
I guess you guys dig my nose. Thanks!
I'm not promising anything, but it's looking like this may well be one of my last "Live/DJ Set" gigs. I'm just about ready to bring my boxes with me everywhere I go (haven't been here since 2003) and play my own work live without a net. But I am not promising anything because I love to mix, and can't help but grab the mic when I'm mixing, so you never know – I'm not quitting or "giving up" fuck that – if anything I am getting back to my roots and bringing myself more fully to the table. So if you wanna see me singing, and hear me mixing 50% my own work, and 50% other people's wonderful music with classics at the end – You're gonna have to bring your pretty bottom down to Dar Dynamite for Dance Klassique on Wednesday and give me a hug and get down with me!
I'll see you on the 12th and we can get down.
Can't wait to see Joe and Gomez and everybody!
love.