Sunshine Jones Classics DJ Set – with Brian Lyons and Peter Evans – Flammable! Re-Bar – Seattle – Sept 16th 2018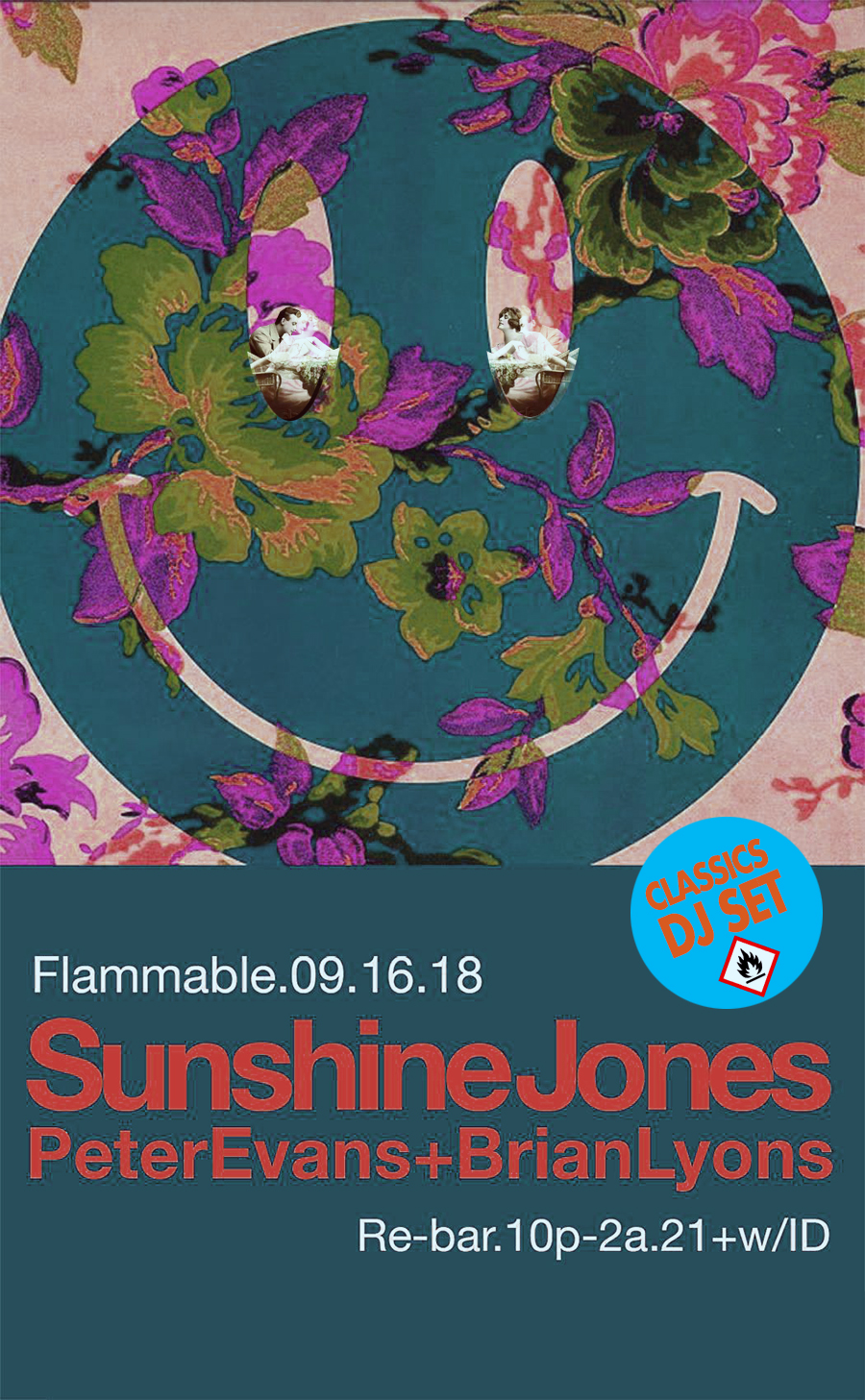 Saturday night, September 15th, I'm playing a live set at Monkey Loft for Viva at a killer night called THIS!
And on Sunday I'm going to stick around and play a live/dj set at Flammable.
Flammable is at Re-Bar, the Seattle institution and one of the most beautiful nights I know of. Come out and get down to the amazing DJ Peter Evans, and our host Brian Lyons, and a live DJ set from me.
Saturday night is going to be mind-blowing, and Sunday night it gonna be my special thank you for how wonderful you are, and how at home and loved I feel in Seattle every single time I come up.
Here's the face-page link with all the info
Don't choose. Come to both.
See you soon!!!
LOVE