Sunshine Jones – 100% Live Set with M3 & Rick Preston – October 12th 2019 – Backyard Pop Up Venue – Downtown San Jose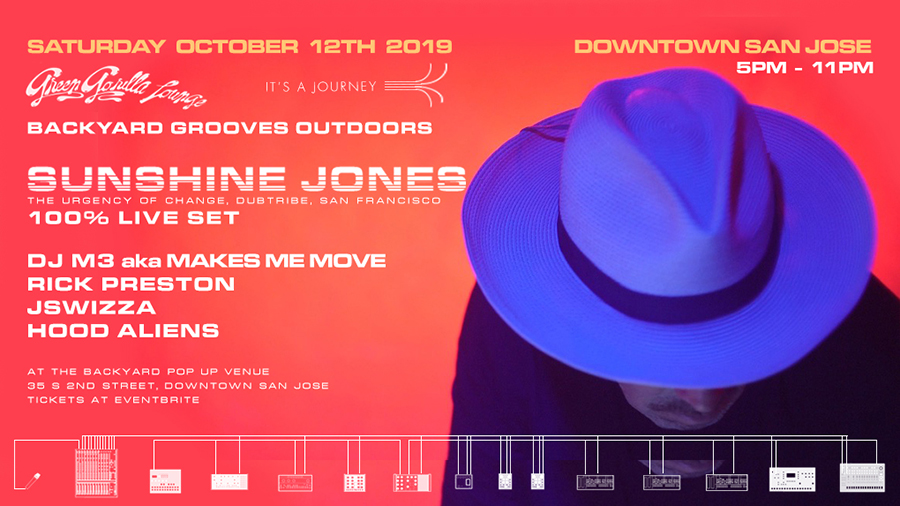 This Saturday, October 12th, I'm packing up my spaceship and flying south to San Jose, California to reconvene with my friends Manny Alferez (DJ M3 aka Makes Me Move) and Rick Preston for a 100% live set outdoors at the pop up venue the Backyard in the heart of Downtown.
This was all Peter Rothman's idea, so I expect to give him a big ass hug, plus, I believe my man Tyler Jurich is making the adventure south with us, and he's gonna make sure it sounds beautiful.
Facebook Event is here
Tickets are available here
Looking forward to this… it's been a very long time since I played live in San Jose. Time to sort that out and for us to get down.
LOVE