Sunshine Jones 100% Live Set with John Kelley and more – Special Event in DTLA – July 7th 2019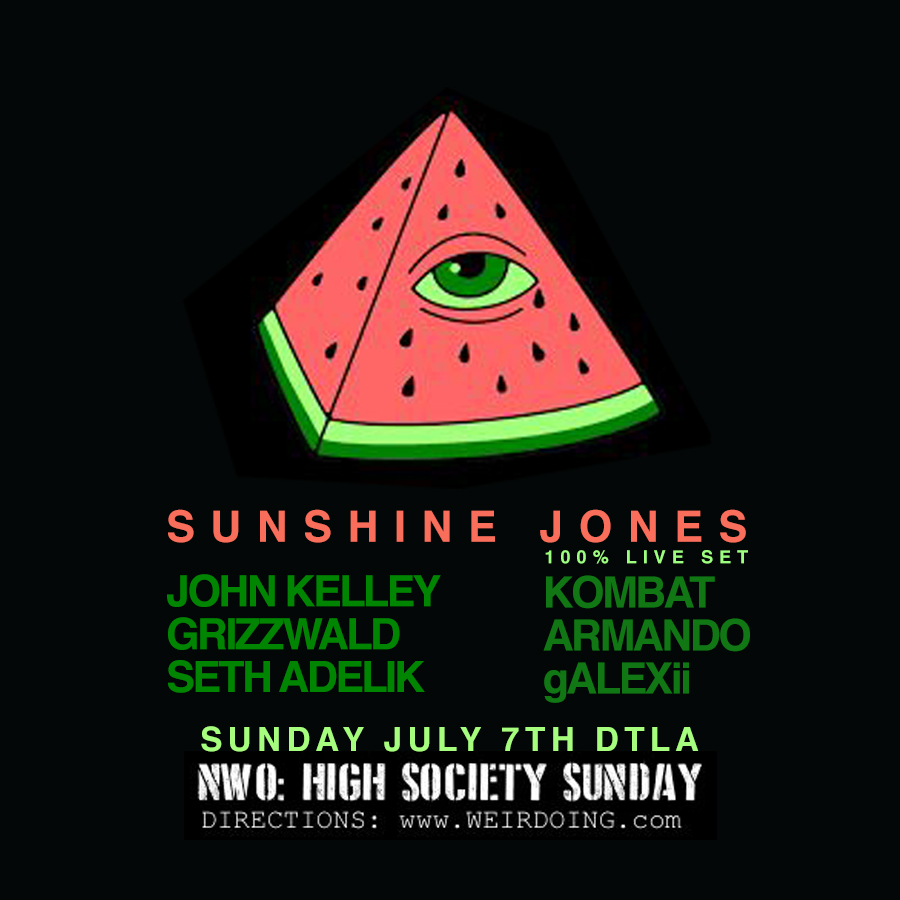 I'm headed to Los Angeles after the 4th this summer for a very special event with New Weirdoing Order in a very special location in Downtown Los Angeles.
Here's the event invitation from face-page
I'm playing a 100% live set along side a really unique combination of house, techno and weirdo sounds. It's going to be beautiful, and I'm so excited!!!
Figure it out. Get there. I'd love to see you.