Sunshine Jones 100% Live Set with DJ M3 & Jordan Strong August 27th At Monarch, San Francisco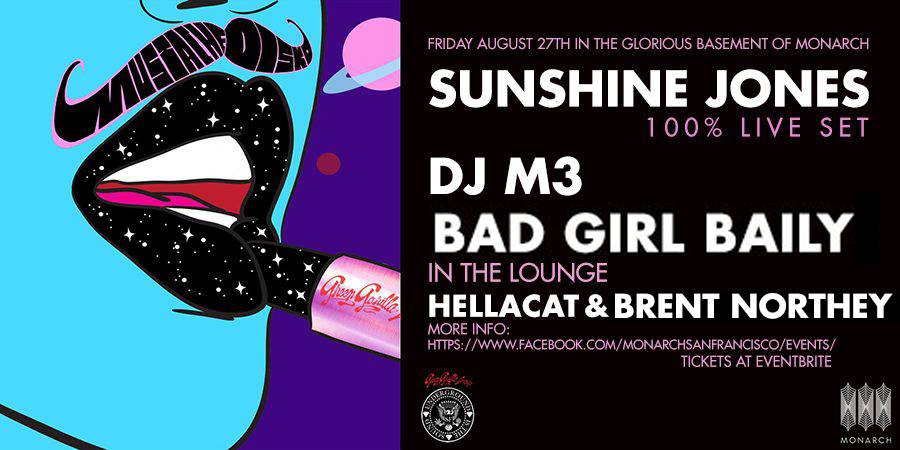 San Francisco – Dear ones would you like to get together somewhere we love, somewhere that sounds amazing and dance together? Maybe not right now, but how about August 27th? Say with me playing a 100% live set, and DJ M3?
I'd love that so much.
Let's do that, k?
If I do, will you please come? I promise to be brave and play some of the new stuff from my new album. I wanna get together in the dark, and dance, and be close and just f@cking feel it together.
Need it. Want it. Gonna do it. But not without you.
So what do you think? Can we handle it? Is it time to set it in stone?
This is happening, Friday August 27th in the basement of Monarch in San Francisco.
Find out more on Face-page right here
Score tickets right here