Sunshine Jones 100% Live Set – Morgana – at the Brooklyn Mirage July 25th 2019 – NYC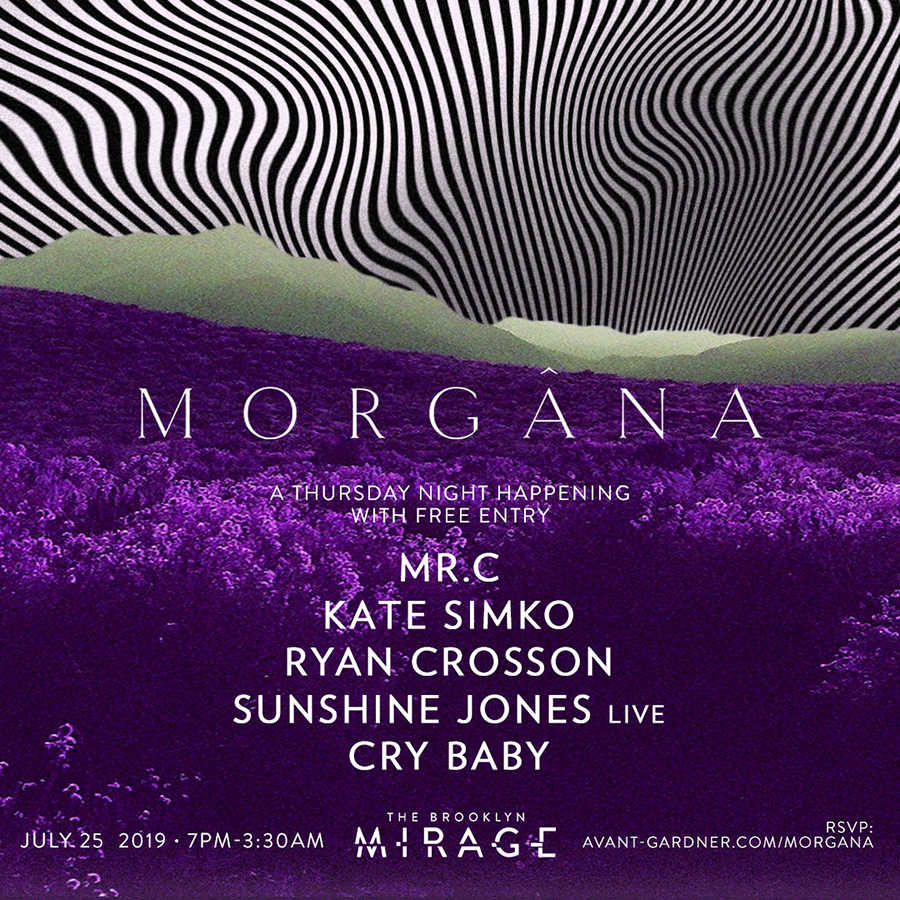 I've been invited back to NYC for a live set along side Mr. C and a host of other brilliantly talented heads for a Thursday night free get down at the majestic and beautiful Brooklyn Mirage for a party series called Morgana.
It's such a beautiful space, with such superb sound, staff, and lights. I love playing here.
Even though it's a free party, it's still a very wise idea to RSVP for the event. This gets you on the list, and makes entry much easier.
RSVP for Morgana Here
This is going to be killer. Don't miss it.