Sunshine Jones 100% Live Set July 23rd – Love Long Beach Festival – Long Beach, CA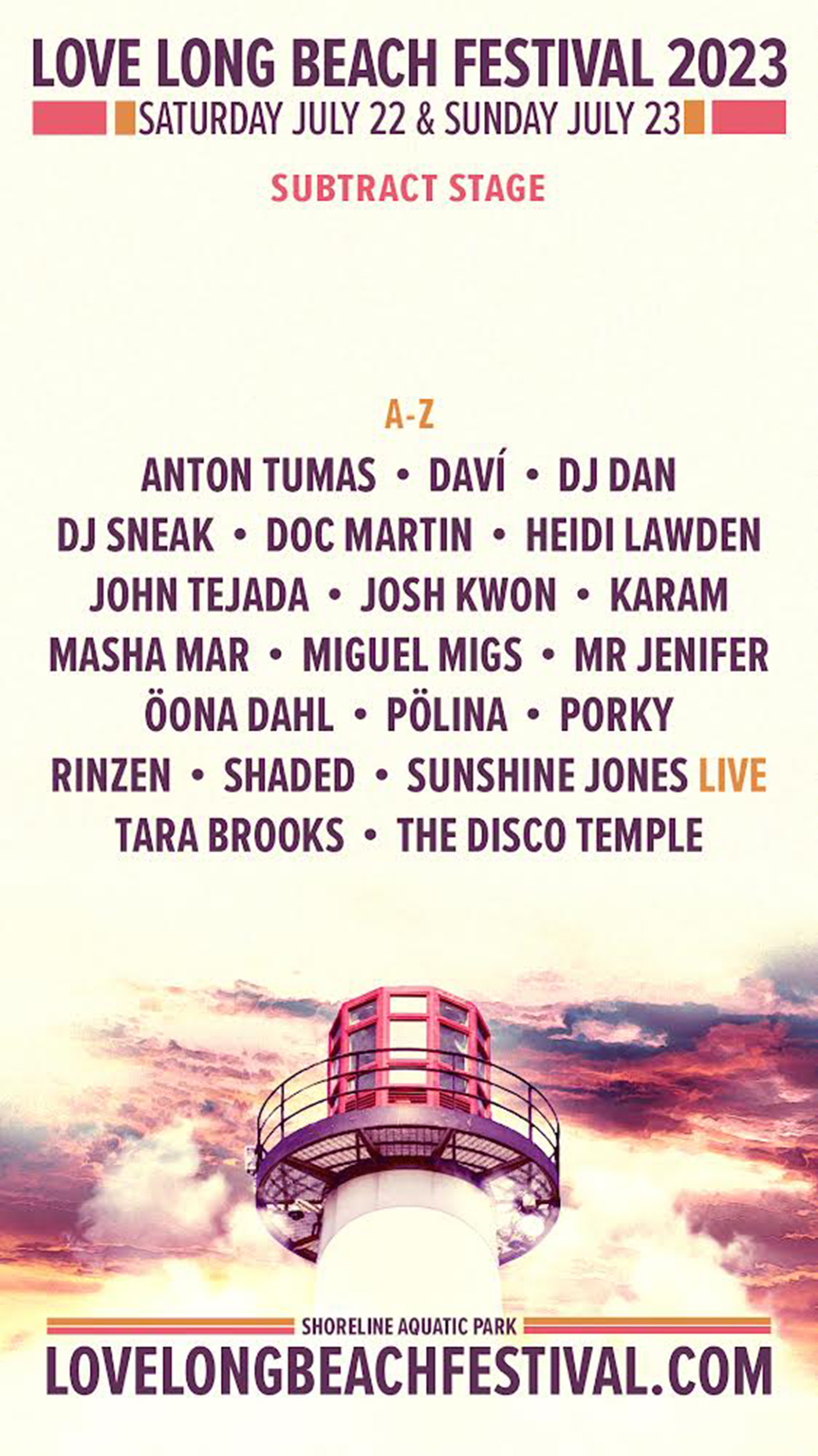 On the 22nd and 23rd of July there's going to be just an absolutely epic event in Long Beach California.
Anton Tumas and his posse are organizing the Subtract Stage for the Love Long Beach Festival and I have been invited to come down and play the sunset set on Sunday the 23rd just before Doc Martin.
What a killer set. Such a privilege to be included. I am thrilled.
More information is available here
See you there!