Sunshine Jones 100% Live Set – Break 4 Love – April 17th Los Angeles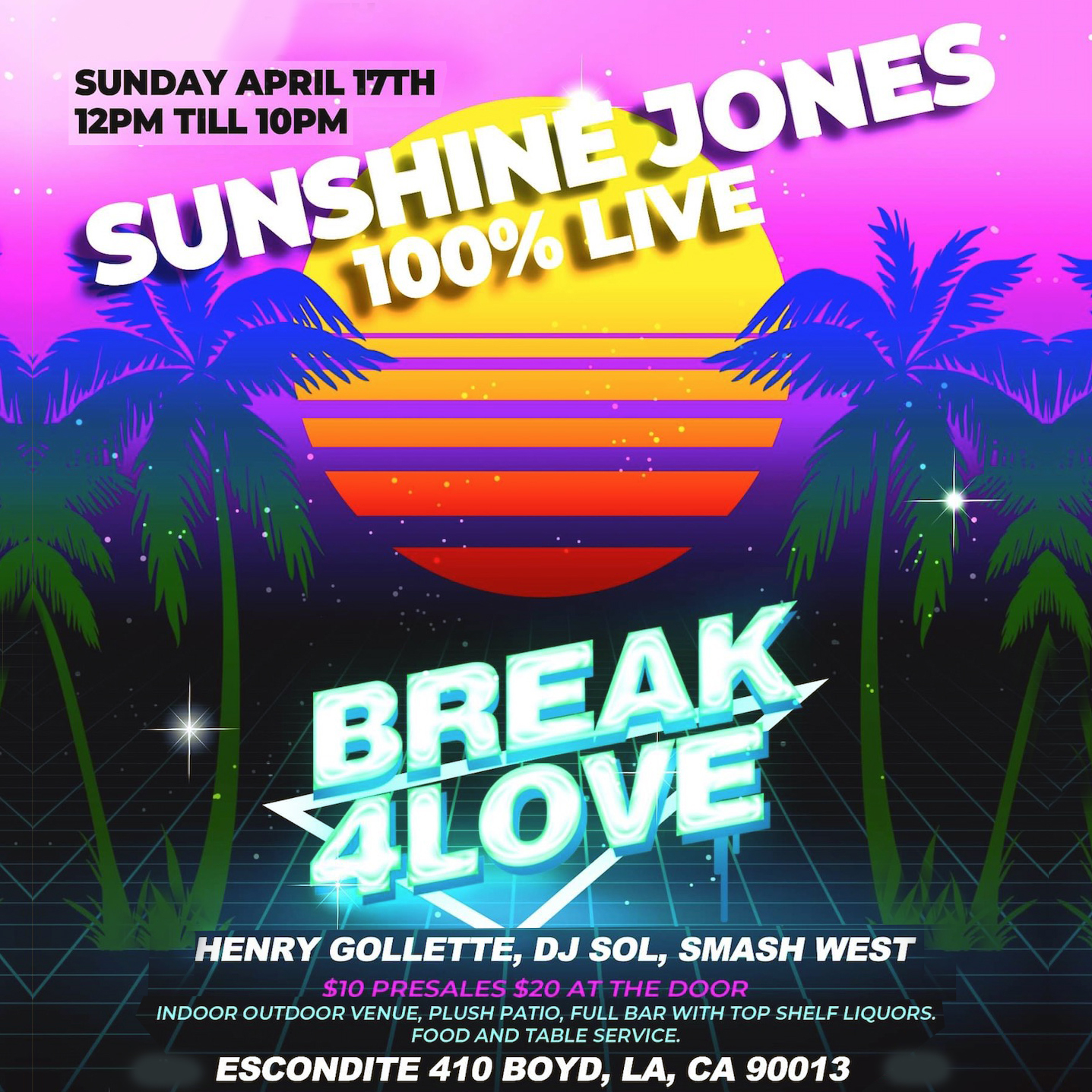 BREAK 4 LOVE
// Hey my Los Angeles friends, I am (at last) headed south to play a 100% live set at DJ SOL's BREAK 4 LOVE.
Indoor/outdoor downtown disco action.
I hope to see all my Southern California dear ones out for an Easter Sunday all day get down.
This should be really fun.