Sunshine Jones 100% Live – Japanese Tea Garden – Friday October 7th 2022 – San Antonio, Texas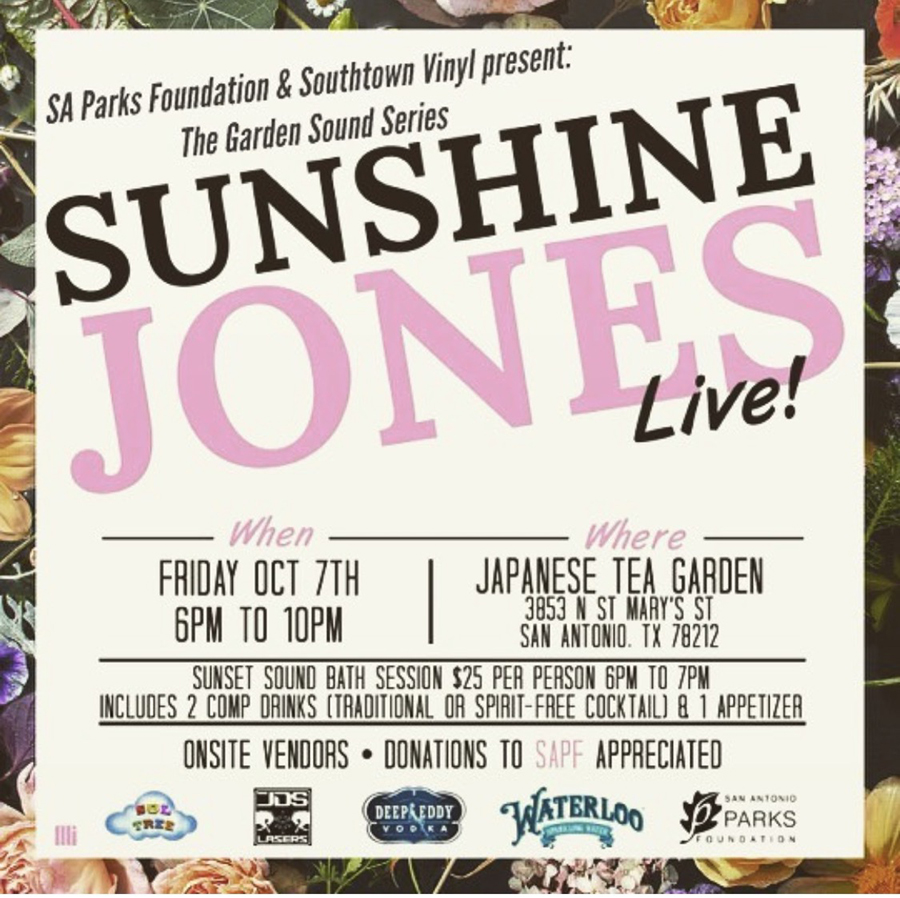 I've been invited down to San Antonio by my dear ones at Southtown Vinyl for a very special free event.
Outdoors, in the heart of the Japanese Tea Garden.
It's also Danielle's birthday, and I wouldn't miss it for you world.
See you there!