Sunshine Jones 100% Live at Lightning In A Bottle 2022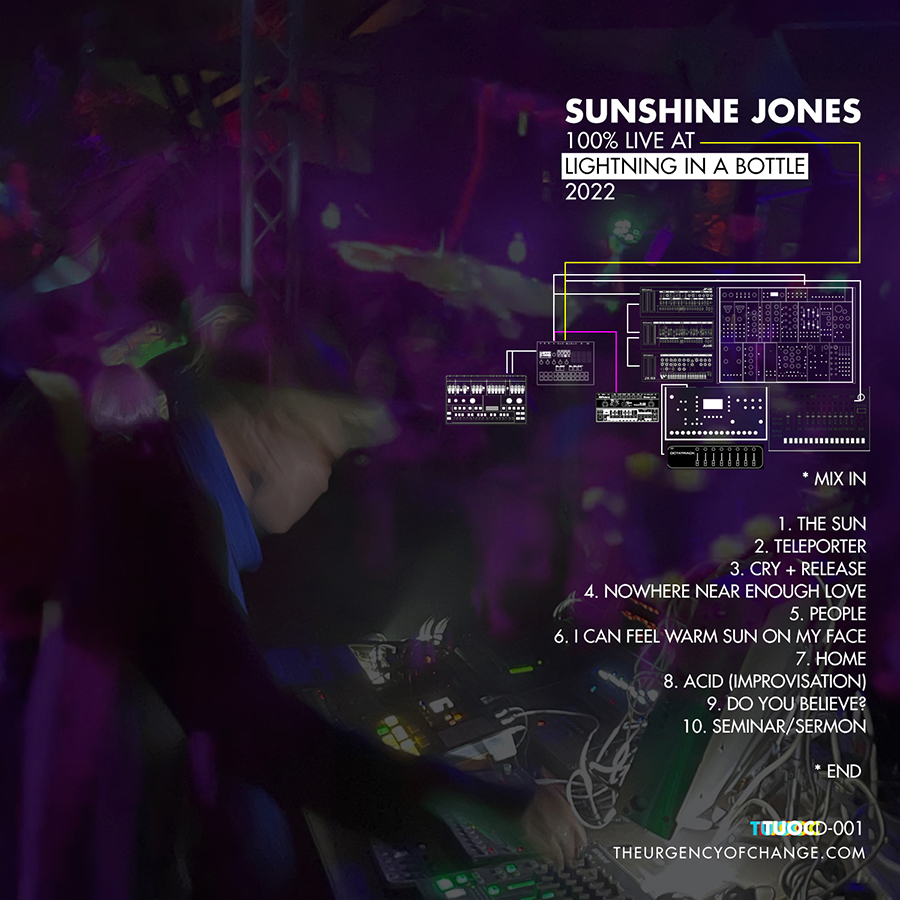 SUNSHINE JONES 100% LIVE
At Lightning In A Bottle
2022
A live recording is now available to stream, or purchase a WAV copy (cut into it's aggregate tracks) for your pleasure and joy.
// This experience was so heavy, and so real that this archive really had to be released. I never (ever) release live recordings (until now) and this is a statement of my great effort to accept the world as it is, where it is, and stop yelling at people with their phones in my face, and feeling ugly, stupid, and unlovable when watching or listening back to recordings and clips of me. I am beautiful. I am amazing. The stars move through me when I perform live.
It is a betrayal of my deep feelings of gratitude and love for the ability to do this at all, let alone continue to be given the opportunity to travel the world and play completely live for the people I love the most. So I am trying (really sincerely) to get over myself, and just love love love, and let the f@ck go…
This is for you.
I hope you love it.
I think I might actually love this.
Would not have been possible if it weren't for Patricio Motta, ChinoSound, Shamiran Sateri, Lightning in a Bottle, and every single last one of the amazing, radiant, unbelievable dancers surrounding me while this all happened.
LOVE