Sunday Soul: Bomboniere: April 20th 2008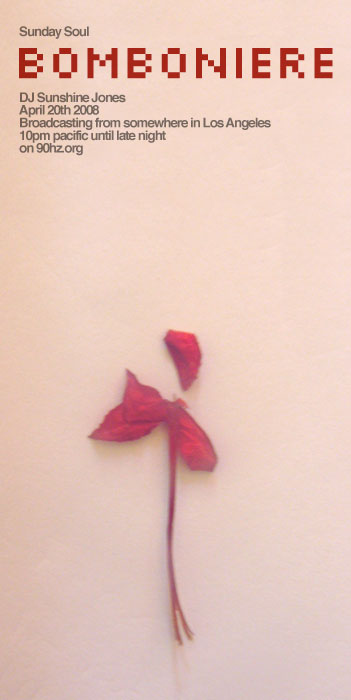 Join me again this sunday from a terrace in Hollywood, this time with my microphone, delays, mixer and everything, for a celebration of the things love leaves behind when it leaves the room, when it leaves us breathless, when it returns to us, tingling our toes, lighting up our lives.
10 pm pacific time only again this week (sorry guys, next weekend we'll be back to east/west broadcasting)
Only on http://90hz.org
See you in the chat!
love,
s.