Seven Tracks in Seven Days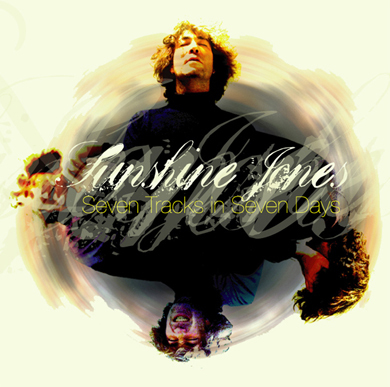 My new album is just an itch away from hitting the shelves of your local record store, and the splash pages of beatport, and iTunes. After seven days of recording, and then nearly two years of preparation, promotion, an initial Japanese release and tour, this lost love letter (or is it a letter to lost love?) finally manifests into being.
I've redesigned the cover art, and the booklet includes comprehensive liner notes on each song, and each day's work. Also the album is mixed, rather than the Japanese mandate that all songs be included unmixed, and there's a new bonus track at the end. I have one lone advanced copy here on my desk and i tell you it's beautiful.
The reviews have already been superb. The New York music press have given my gloriously flattering compliments, and something approaching high praise for my departure from naturalism and literal lyrics. Its possible that the simplicity, and the search for self, the searing of heartbreak, desolation and divorce are lost on the happy listener who is relieved and revived by the elegant rhythms, simple hand drumming, and clear house melodies which seem to have blown open the things which were standing in the way of my progress as an artist, and that's just fine with me. Why this record came into being, who it was written for, and the years I spent in disarray to arrive at a seven tracks delivered in seven short days means nothing in the face of dancing friends, celebrating their lives, and feeling radiantly free.
Check out the flash player album preview at King Street
And order your copy today!