Roland Jupiter-6 Tauntek Upgrade Cheat Sheet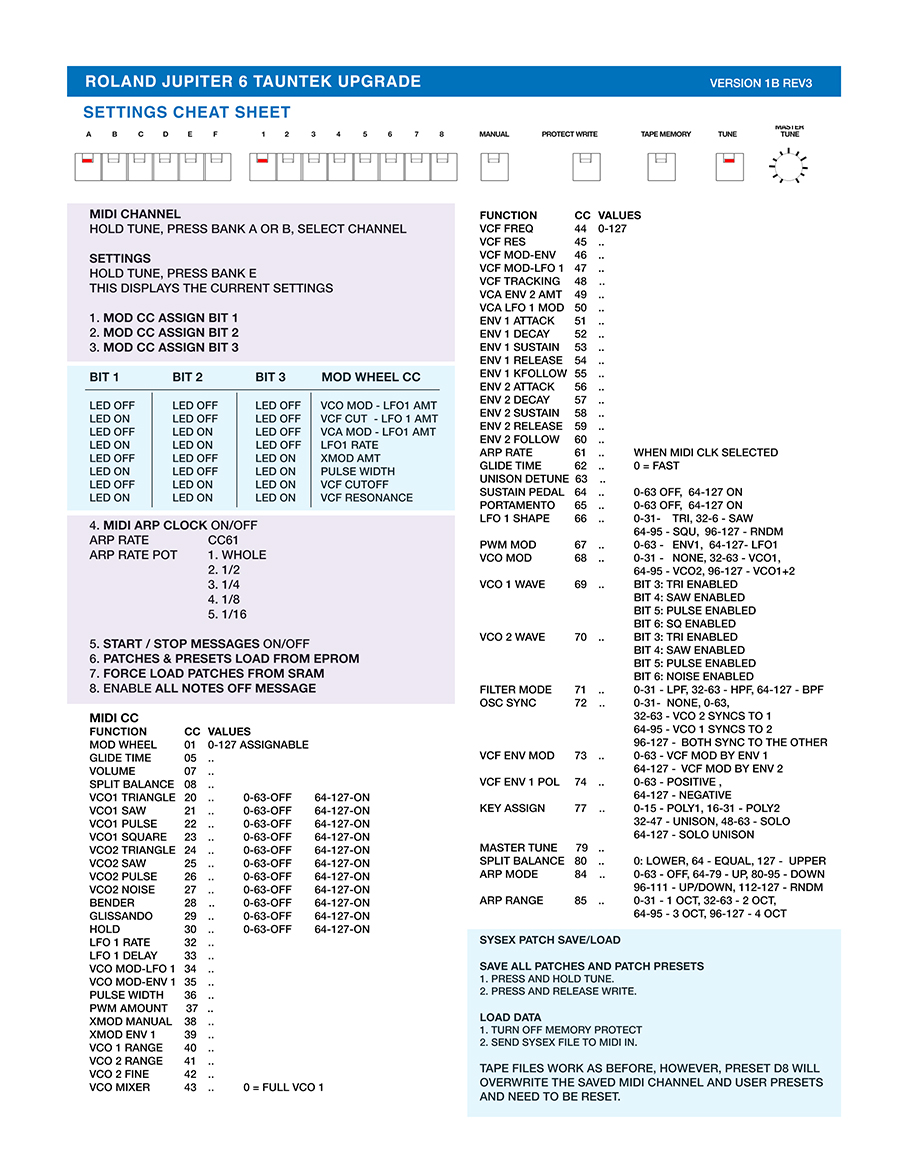 The amazing Tauntek has released a fantastic Firmware Upgrade for the Roland Jupiter-6.
It's not quite our a Europa Mod, but since those seem to be gone from earth, this is a much needed and substantial upgrade to the midi in the Jupiter-6 synthesizer.
I ordered and built two of these and installed one of them into my JP-6 and it's brilliant. The documentation that comes with it is good for the installation and building, but the reference for its settings and CC commands isn't really "at a glance" so I decided to make a single page document.
I hope it helps you learn this wonderful upgrade, and gets you in there right.
DOWNLOAD
Jupiter-6 Tauntek Upgrade Cheat Sheet
Version 1B Rev 3 – Adobe PDF Format 4MB
DOWNLOAD
Original Tauntek CC Information
Adobe PDF Format 43kb
DOWNLOAD