LATENT: Sunshine Jones – DJ Three – Josh Dupont – November 17th 2018 – San Antonio Texas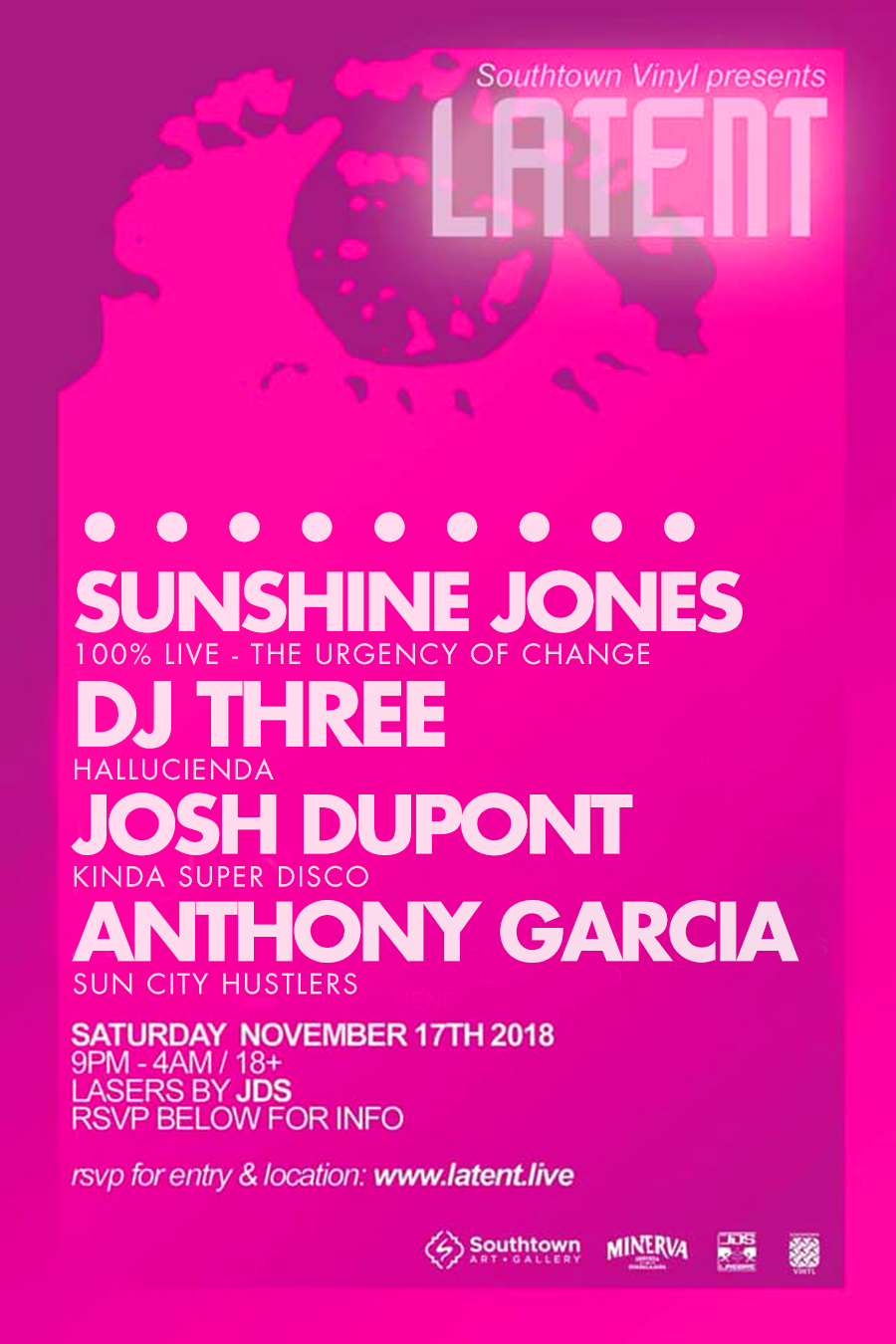 On Saturday November 17th I'm headed to San Antonio, Texas to connect with my family at Southtown Vinyl, and play a 100% live set in a magnificent warehouse with one of my all time favorite DJ's – DJ Three of Hallucienda. Also playing are the brilliant Josh Dupont, and Anthony Garcia.
This is going to be one to write home about…
The rsvp list is the only way to get the details, so all I can do here is let you know it's happening, show you how to RSVP (go to www.latent.live and join us) and assure you that this is going to be worth driving down from Dallas, or over from Houston to support your boys.
See you there!
Can NOT wait.
OMG.