ELECTRIC FIELDS – Sunshine Jones 100% – Saturday May 8th 2021 – San Francisco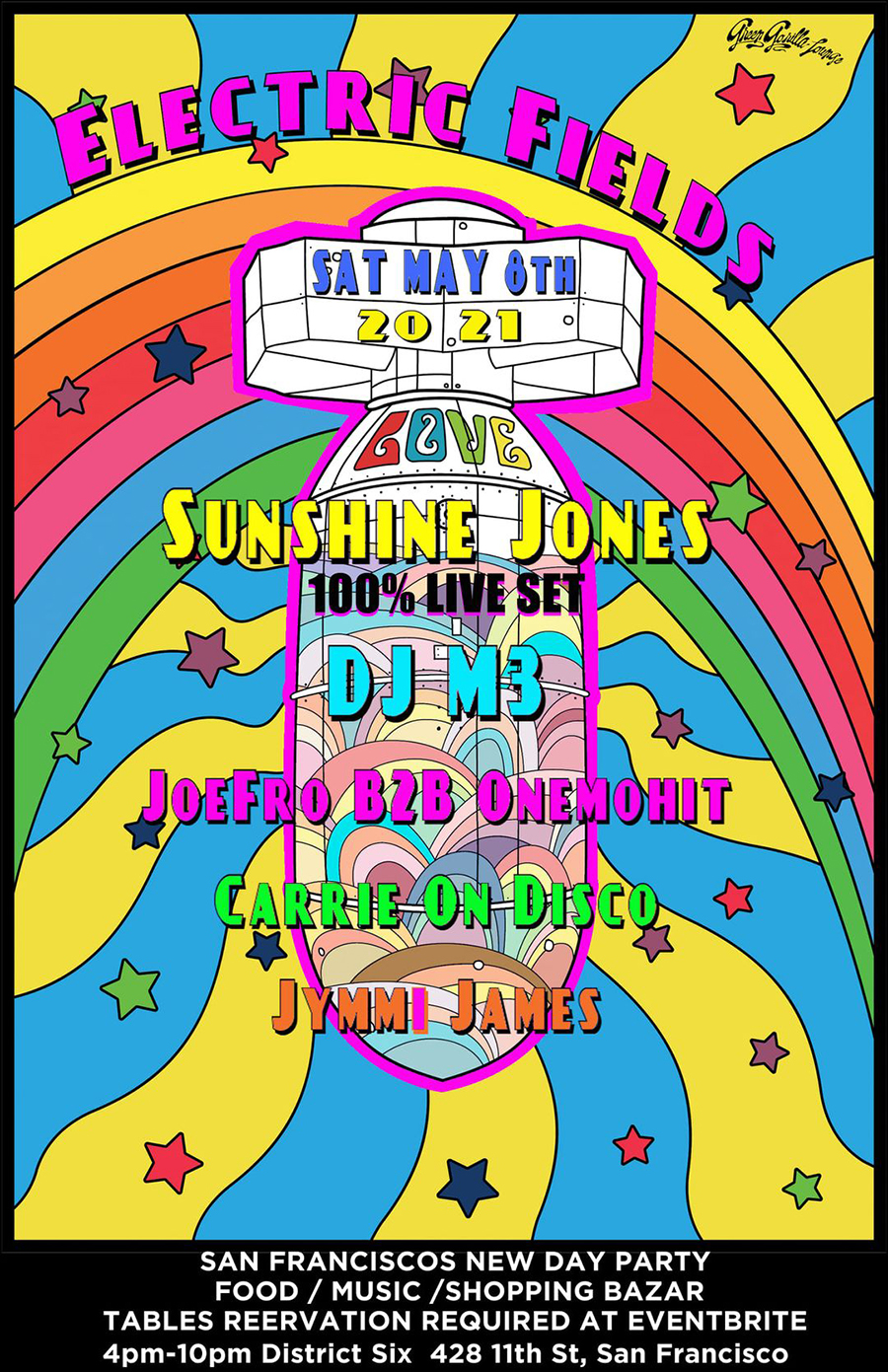 ELECTRIC FIELDS
SUNSHINE JONES 100% LIVE
Saturday May 8th 2021 4pm – 10pm
with my man M3 (Manny Alferez), JoeFro (back to back with) Carry On Disco, and Jymmi James
We are getting together outdoors at Distrikt 6 (11th and Bryant and Division in San Francisco) for a limited occupancy celebration with some of my favorite people.
Face-page info is here
And here is the ticket info is here
Masks, tables, space, and a 100% vaccinated Sunshine and Manny (and everyone else)
Special thanks to Evita Salazar for making this come together beautifully.
Please be safe, and please come dance.
LOVE