Dubtribe Sound System Robot-Heart April 28 2012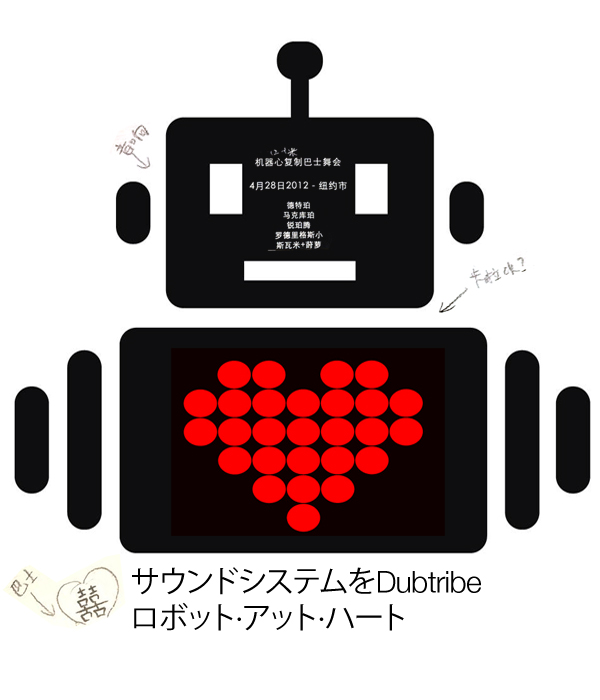 It's a lovely weekend coming up at the end of April 2012
1. Dubtribe Sound System join Robot-Heart in Brooklyn on April 28th
Copy Machine Heart Buses Dance
2. Sunday Soul Unlimited – NYC
We are still sorting out the location, but on Sunday the 29th I'll be in Manhattan transmitting Sunday Soul Unlimited from somewhere – Zoe Wilder, Nutritious, and Illana are on the case helping me to locate the right spot for us to get down in.
Nevermind. I decided to do April's Sunday Soul on the 22nd instead. So no SSU in NYC. Sorry New York. I wanted a day in town to play.
3. Sunshine Jones and FK at Deep Space on April 30th
As a part of the Deep Space anniversary celebration I will be joining FK for the second time at Cielo for Deep Space.
Last time was a defining moment in my life. I could have hung up my headphones and never played again after that party. Hisa was leaping up and down, taking pictures, Red picked me up and shouted "You are my new boyfriend!", the lighting man fell deeper and deeper in love with me every track I played, and FK let me play for hours and hours. Never to be repeated or duplicated. Heaven on earth. Let's see what happens this time!