Dubtribe Sound System – Live at Flash Fridays – Nov 21st Washington DC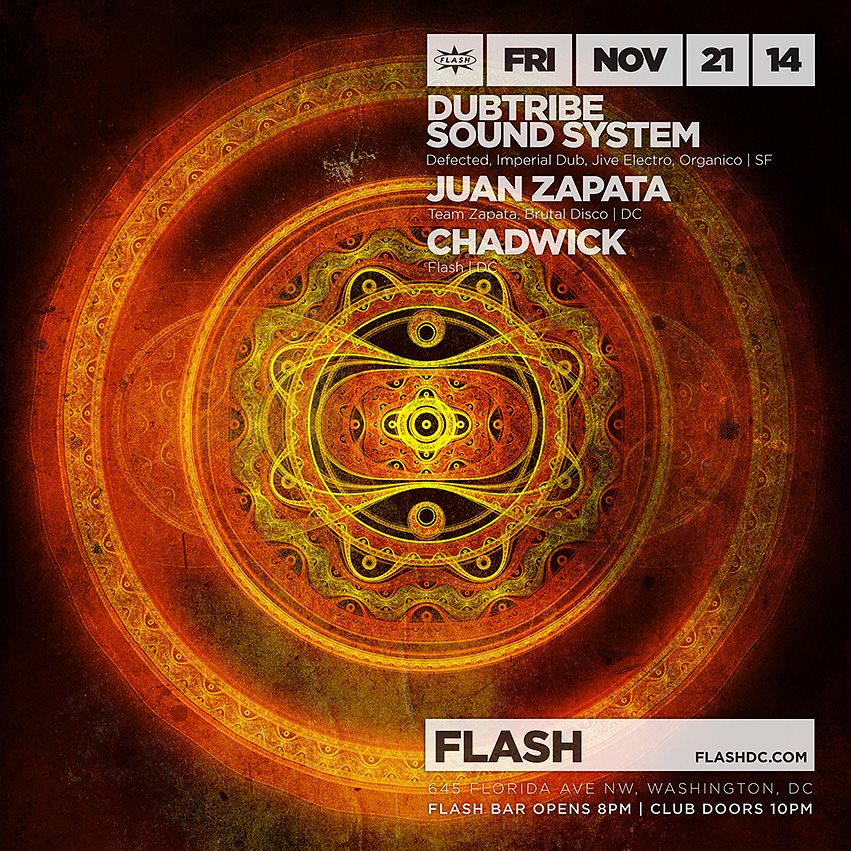 Moonbeam and I are headed back to Washington DC to play a live set at the best new club in DC these days – Flash.
We are thrilled to be playing a live set, and have invited all the drummers we can find to make the scene and get together with us.
We are hoping to find a new home in DC here and really do it right.
Can't wait to see your face. Love.
Here is the event notice on Face-Page