Dubtribe Sound System – Firestone Reunion – August 31st 2013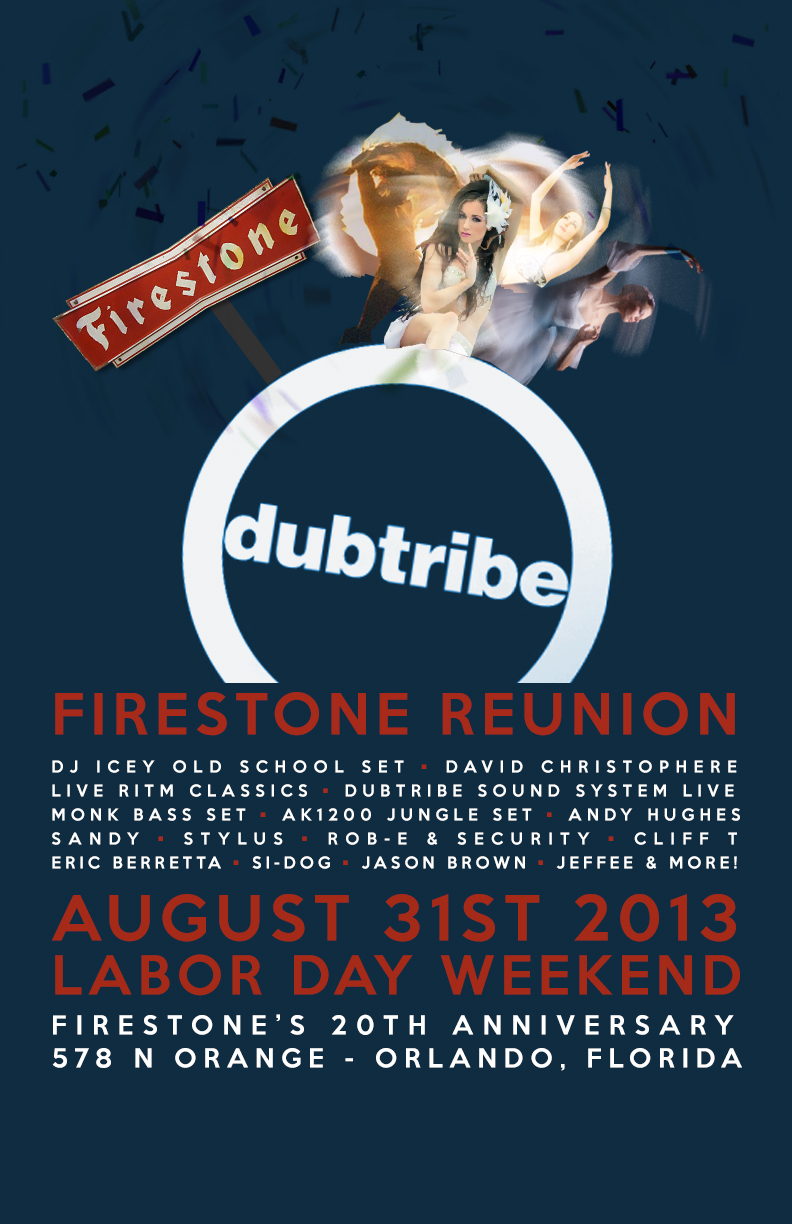 Dubtribe are doing a live set on August 31st in Orlando, Florida with a bunch of the old school Florida crew for the 20th anniversary of the Firestone night club.
We're honored and excited to have been asked to perform. Can't wait for this – it's going to be amazing!
Here's more information
Here's how to get tickets