Dubtribe Sound System – Cascadia Festival – July 13-16 2017 – Granite Falls, WA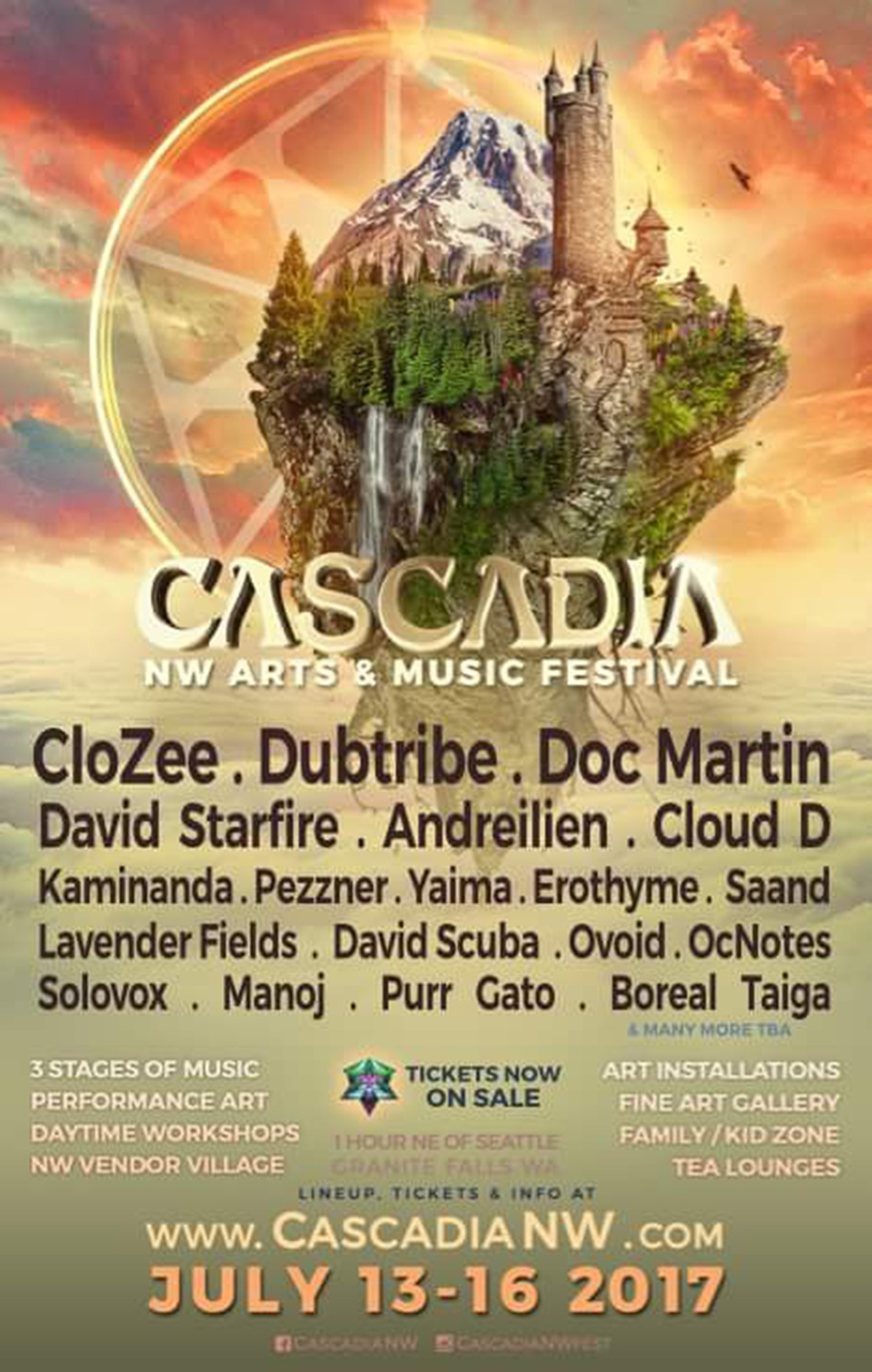 On Friday July 14th I am making my way back up to one of my favorite places in the world, the Puget Sound, coastal region of Washington State. Dubtribe are performing a Friday night set at Cascadia.
Here is the info on face-page
Just one hour outside of Seattle, this festival proves to be one of the finest, most personal, and delightful situations of the year. So excited. See you there!!!!