A week out east…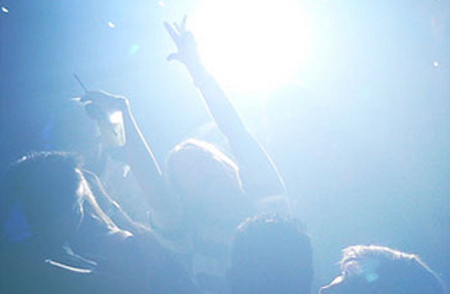 Sunday morning I am flying away to Florida for the week. I'm playing a live – dj set at Jask and Chang's bi-weekly gathering called The Sunday Sermon at the Kenedy in Tampa. It's memorial day weekend, so it looks like this is going to be a complete blow out.


The best part about sunday is that the Kenedy is wired for internet, and I'll be able to connect and broadcast the entire party in lieu of Sunday Soul.
All things being what they are, who knows. I may get there and discover that the wifi connection isn't what it could be, or it's a pc based scheme and can't connect to it. But for the moment, the plan is to broadcast my sunday transmission live from the party. We'll start up at around 10pm (7pm in San Francisco) and go on into the night…
Monday there's now talk of some pool party somewhere in Tampa. I dunnoe about it, but I'm up for it. So if that comes together… I'll be there too.

Then it's up to Gainesville for a few days with my friend Simon. I'll be hanging out with him and his daughter, and playing at Plasma Lounge on Friday night with Brian Busto. It's a Gemini party, celebrating Simon's birthday, and all gemini's are admitted for free.
School's out, and the heads are welcome. We'll be looking to rage, and bring a taste of the old country to our lips. I hope you'll pull it together and make the scene with us.
And on Saturday morning I fly home. Can't wait to see you guys.
Love,
Sunshine