TUOC-014T Ltd. Edition SH-101 Technical Illustration T-shirt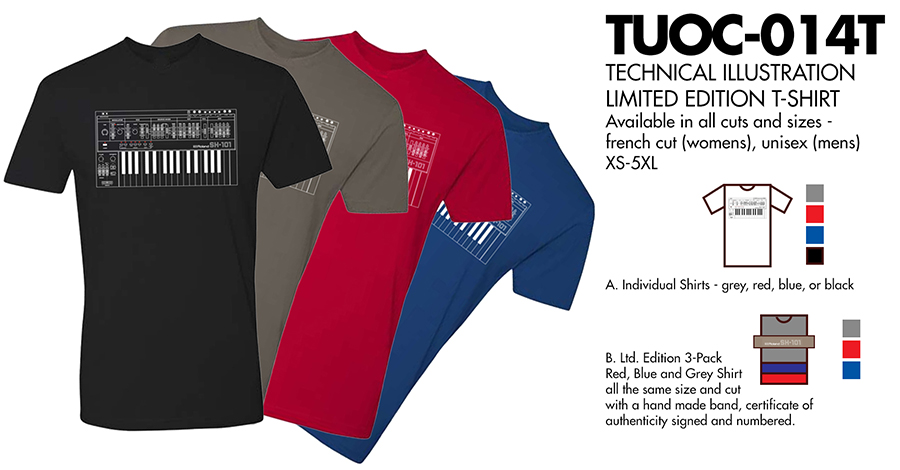 TUOC-014T & TUOC-014T3
Limited Edition SH-101 Technical Illustration T-shirts are posted now.
25 3-packs
101 individual T-shirts
Available in a pack of Red, Blue and Grey or Individually in Black, Grey, Red or Blue.
Sizes XS to 5XL are available
French cut (women's cut) is also available upon request.
This will be a single run, limited to the stated intention and when it's gone, that's the end.
Read all about it and score yours now at http://theurgencyofchange.com
100% Cotton, hand made with love in Hunters Point, San Francisco by the finest people I know.
Drawn by me, packed by me, shipped to you.
If you haven't seen my love letter to the Roland SH-101 and would like to know more about this marvelous instrument, there's a link to the video on the page.
Take a sec, watch it, listen to it, love it…
This is open now. It's on.
LOVE