TUOC-013LP COHORT – Pre Sales Now Open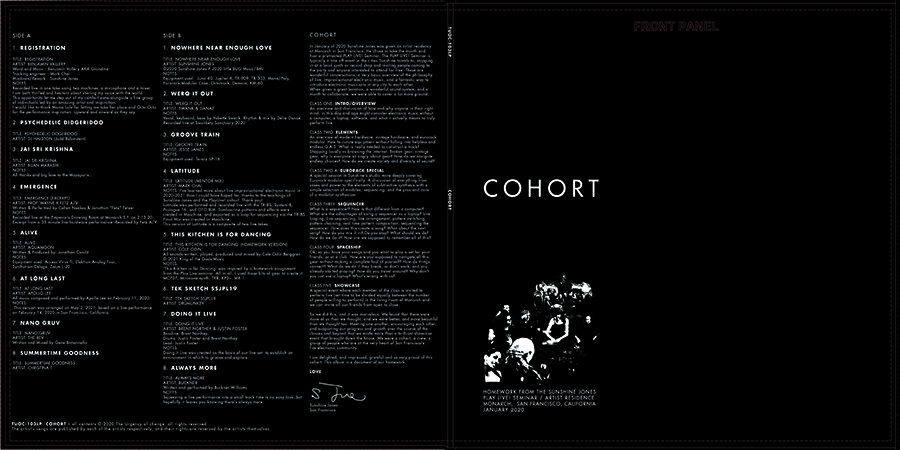 TUOC-013LP COHORT
PRE-ORDERS ARE NOW OPEN
http://theurgencyofchange.com
Limited edition of 300 Vinyl LP's
No current plans in place for a digital release. Vinyl first, then we'll worry about the waves.
Head over and read all about it, listen to my beautiful cohort, and reserve your copy today!
Physical delivery is expected in November. But this will surely be gone long before then. Hustle up and get with us!
LOVE