Travelogue: Halifax Day Three and Four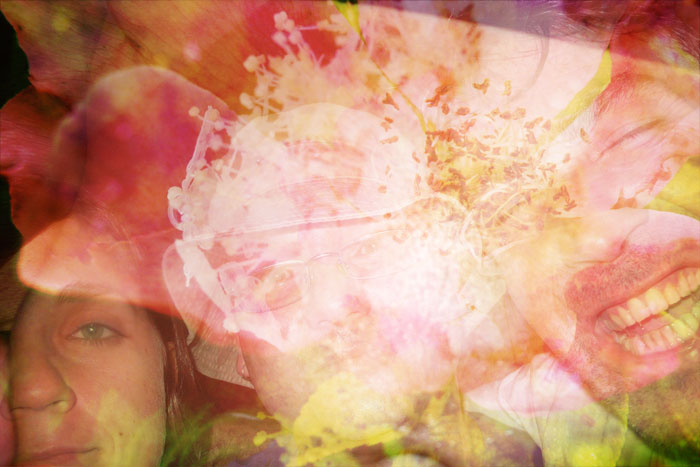 I woke up late. It was after 2 and the sun was up. Everything had changed in the world. The sun was out, the dark beach was bright, the sky was blue, and the cool evening was hot. Only the breeze remained to assure me that I was in the same place. Everyone was already up and out. The night's concerns took care of themselves. Fears about the space not really knowing what they were in for were washed away when they assured us that they were well aware. Ryan's trust in the universe and method of communicating emotionally were vindicated completely. Worries about an "all night event" which was going to end at 11 pm were tossed out like junk mail and we moved forward.
People began to arrive slowly. We ate, and met, talked and walked and the energy began to rise. I met on the back steps of the cabin with Nick, and then Sarah and we talked over our worries about last night and clarified the times, and everyone was delighted, smiling, and ready. Then, the very moment everyone replaced worries, hassles, and concerns with a huge smile of anticipation the sky opened up completely and it began to dump rain as far as the eye could see. There was nothing to do but laugh.
Happily, the rain passed in a few minutes, and the air was fresh and crisp. The rain was a welcome cleansing, and everything surged forward into the night.
I took refuge in the cabin after a social afternoon and tried to keep as low an energy as possible to be sure I had it together for my set. I did peek into the space and heard Joel Peterson, Oscar PEterson's love child, nephew of Ella Fitzgerald, throwing down some of the grooviest breaks I've heard in almost 20 years. It got the better of me and I busted out my old warehouse moves. We danced. It was fantastique. Then I really went back to the cabin for a lay down and a chill out.
I made a new forray into omnivorism by trying a few of the scallops caught in the bay of Fundy. Local, fresh, amazing and empowering. Before I took a bite I closed my eyes and thanked the souls of the animals for sharing their lives with me, and for sustaining me. A little pang of guilt, but I ate them all the same. They were delicious. At 11 o'clock I walked up to the space and set up my gear and felt the intimacy and compressed energy of the party. I watched people gathering up their mosaic of preferred music, the past, the present, and finding their way to the dance floor, trying to collect themselves and be as present as possible. It was beautiful.
I played. From 1 am until just after 4 am. The room seemed to come together while I played music from the moment — this moment — and from the past. I played a lot of Dubtribe Sound System songs, and sang them as best I could. I did a few cuts from my last album, and a few roughs from my new one too. I loved that I could have played Equitoreal and Do It Now with all my heart to the same audience I could send the inspiration of The Absurdity of Possession out into the universe and receive the same cheer of enthusiasm and bright charge of acceptance and presence with. I even played Breeze (Dubtribe, off Bryant Street, Circa 1999) and made a blessing for Moonbeam, conjuring her presence, and the audience cheered and felt her voice, her heart, and were somehow so glad to hear me speak so lovingly of her. It felt good. It was right to bring her with me.
It seems to me, now that I have a little better understanding of it, that Three… the party we were celebrating the 11th anniversary of here… was really the birth of a culture in Nova Scotia. The beginning of hundreds of friendships which have expanded, unfolded, and grown over the last decade into family, memory, identity, and a sense of self for an entire generation of Halifax natives. With this in mind, again the praise goes to Nick and his crew for being so devoted, and reintroducing this family to itself again so many years later. Personally, I am blessed and grateful to be here to witness it. Rare is a "rave scene" which can thrive, and grow, and come back together from year to year, let alone with so much kindness and love 11 years later.
Today has been a lazy day. I slept late, I have not helped with the packing or the loading — However, I did do the dishes, and am planing to drive Sarah's truck back to Halifax — and tonight is Sunday Soul: Halifax… live from Sarah's house with Me, DJ Nick Nonsense and DJ Freedom. It's gonna start late because it's 7pm and we're still here. Ha. But that doesn't matter. What's important is this new kinship, the feeling that not a single moment has even passed, that I have known you all my life, and will always be right here, in this space we have all created together, we have each created for ourselves. A space where we move through the atmosphere, dancing, sing, revel, and let go with love.