Expats and Traitors alike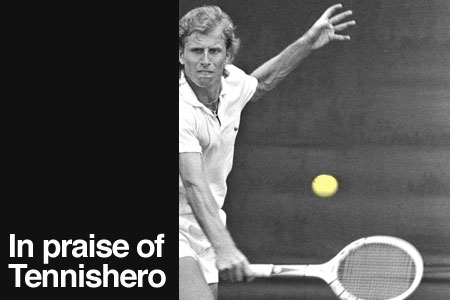 Jens Andersson & Alexander Berg appear to be a pair of serious weirdos from Stockholm. The best I could do in terms of researching them has been to spend a while watching a very strange video on their homepage which neither appears to do much of anything, nor link to further information. The myspace profile has some music, and a few links, but as far as I can tell these two fellows work together in a project called "Tennishero," and make some of the most beautiful tracks I've found recently. With little more to go on than the music, and an apparent love of cheese not cheese, this outfit has stepped up into my top ten favorite producers of the last few years. "Alone" is a almost weekly classic on Sunday Soul now, and I've ended some fantastique sweat box nights with this emotionally beautiful tune. I keep talking about how the Scandinavian sound has my heart on fire at the moment, and singing the praises of this seemingly simple, yet seriously fun and novel blending of the re edit and pure electronic music. It's fun, it's live, it's pretty, you can pitch it up or pitch it down and it works. I love it.
So if your an expat like Björn Borg or a traitor like Vitas Gerulaitis I think it's safe to say that this revolution is fully underway. Pop open a fresh can of balls, adjust the volume and dig yourself some Tennishero!
Tennishero – Au Reve
[audio:http://sunshine-jones.com/musica/AuReve.mp3|titles=au reve]
Tennishero – Alone – Instrumental Version
[audio:http://sunshine-jones.com/musica/Alone.mp3|titles=alone]
Further Resources:
Band Website: http://www.tennishero.se/
Myspace Profile: http://www.myspace.com/tennishero
Artist profile on beatport