Sunshine Jones w/PCSynergy – March 23rd 2014 at Underbelly – Jacksonville, FL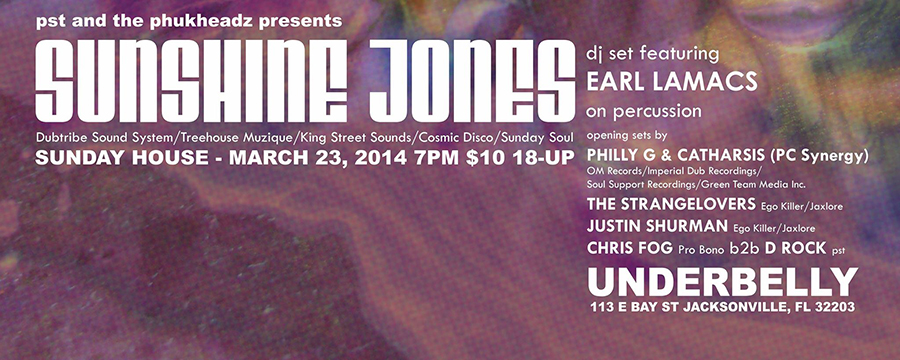 I'm headed to Jacksonville, Florida on Sunday March 23rd for a long overdue reunion. I'll be playing a 2 hour live/dj set with my percussionist Earl Lamacs, and we are joined by Imperial DUB Recordings heroes and old friends PCSynergy. We haven't been in the same room for a very, very long time and it's time to get together, and celebrate our beautiful deepness again. Cant wait!
It's $10 and it's 18+ so everyone can make it. No hassles.