Sunshine Jones – Live Set – Frequency Weekender Festival – Victoria BC
On May 20th I am making my way back to Victoria BC, one of my favorite places on earth, where we are going to do something a little different this time. Usually I play at the Copper Owl and it's amazing, but it's always sold out and there's a line out the door all night of folks who are hoping to get in. The rules are clear, and we always say "Hey! Get your tickets early" but somehow our dear ones always hope that somehow we can adjust things and squeeze them into the gig. But it's Canada, and we can't. So we are going to a larger, more well appointed situation this time. Function One sound, and enough space for everyone. This is going to be the best one yet. I can feel it.
Here's the poster for the whole weekend:
Earlier on the 20th I'll be hosting my PLAY LIVE! Seminar at the amazing Synth Petting Zoo!
At the Ticket Rocket HQ
804 Broughton Street Unit 101
Starts at 1pm and all are welcome.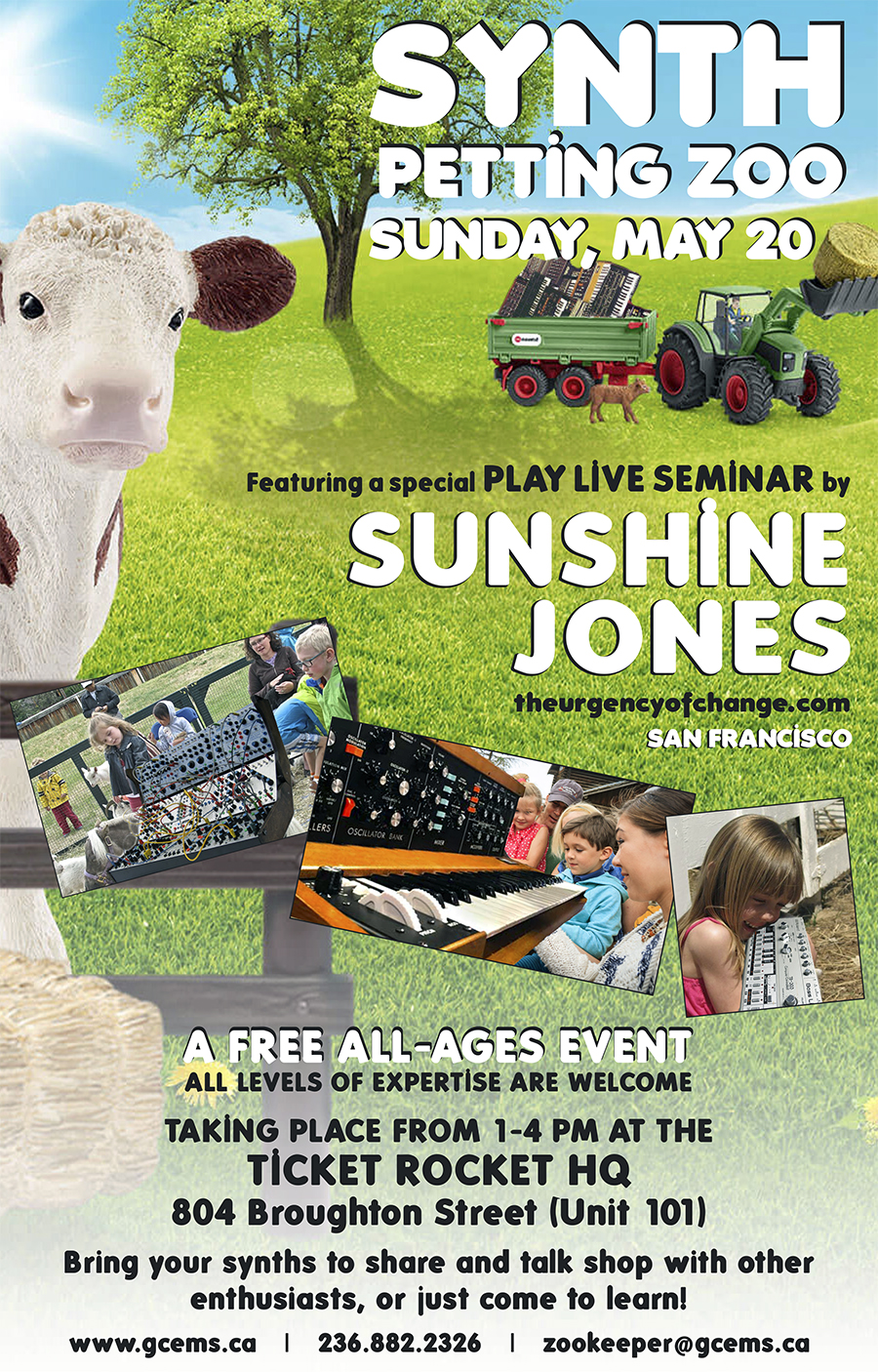 Here is the Face-Page Invitation to my portion of this event, but the whole weekend is gonna rule!
See you there!