Sunshine Jones – Live Ground Tour – April 2nd 2016 San Antonio, Texas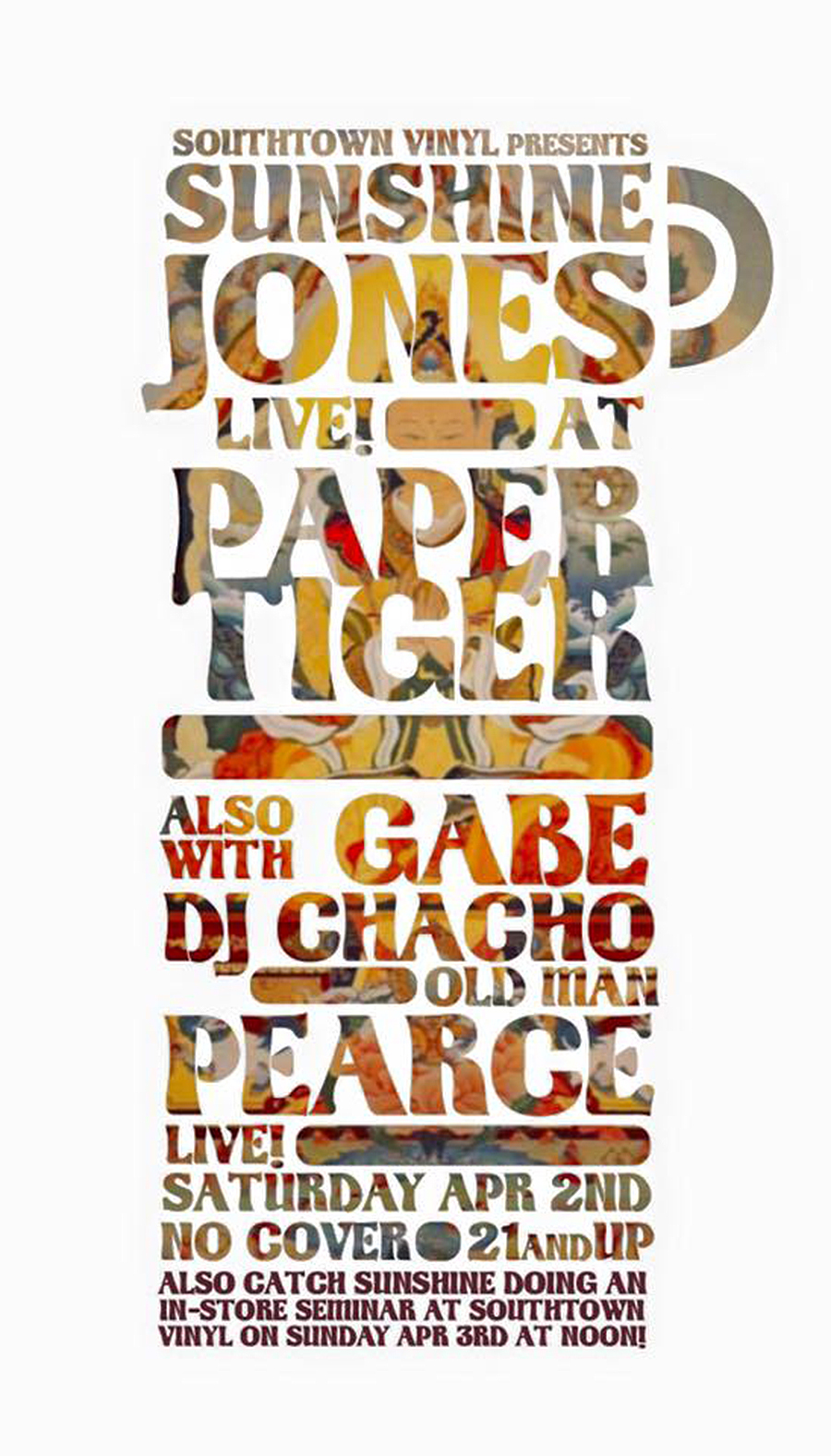 The second date of the Live Ground Tour is in San Antonio, Texas.
I'll be headed over there right after Houston, and sticking around for a couple days to check out Southtown Vinyl, and host a seminar in the shop.
So after the wonderful event on the 2nd at Paper Tiger, with me and Tommy Newman playing live (respectively) please come out to the shop on the 3rd for a conversation about live performance, electronic music, modular and portable synthesis, and more…
It's gonna be great.
Facebook event is here