Sunshine Jones – Art Installation Fundraiser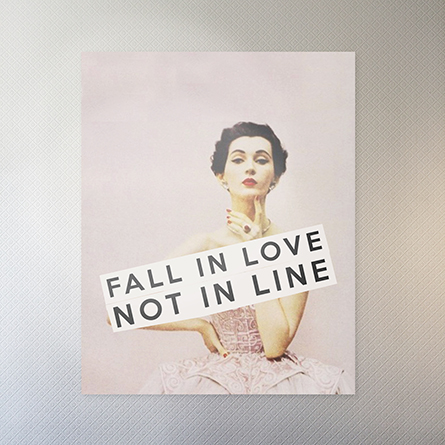 I've been offered a wonderful opportunity:
A prominent SF based furniture manufacturer has tapped me to produce artwork to hang in their newly remodeled showroom in the design center and New York City. I've been given an entire room and asked to generate work for all walls (possibly NYC and LA too!) Once it's hung we will throw a lovely opening party in the SF showroom and get down to my music, surrounded by my art.
I need your help
I am fundraising to generate the resources I need to print more than 200 fine color and black and white prints, cut and stain 200 wood mounts, the hardware to hang these works, and an additional 8 very large format prints in museum quality giclée format on ph neutral gallery paper.
The series is called In Real Life and it's based on my commitment to abandoning the computer and the mobile phone and bring my music, performance, and artwork into the physical world. Each photograph will be 2″ x 2″ square and be displayed in an 16 x 20 grid featuring a hanging vintage magnifying glass to the right of each grid.
There will be a black and white grid, a color grid, and a quarter size "dirty" grid with a gilded magnifying glass for the study, or the bed room. Between these larger than life micro realizations of the "insta" format, I will hang large format collage images from my situationist series at the same 16 x 20 size.
The works will be sold as complete pieces, or in small sets of 4, 8 and 16. Im still trying to decide if, once the installation is complete and we've had our grand opening party if I will be willing to actually sell the pieces from the walls, or if the purchases will also be commissions and I will then go into the lab and print the pieces which have been commissioned. I am leaning toward the one of a kind artwork, and not toward multiple production runs. I think these will have more personal significance if they are produced but once, and not repeated.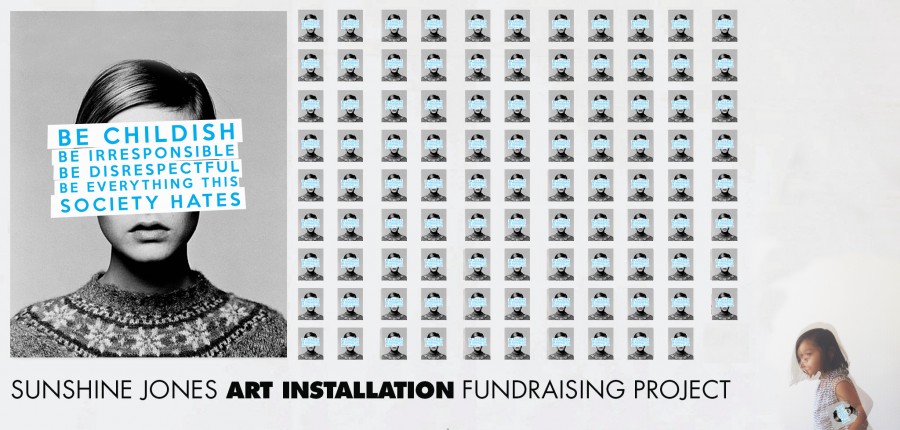 I am raising $2,000 $0 to produce this work and I want to partner with you and reward you for your generosity and support.
$1 – $49
You will be invited to the grand opening performance, and I will give you a huge hug and my endless devotion and gratitude.
$50 – $150
You will be invited to the grand opening performance, and I will present you with 1 mounted print in color or black and white (you choose.)
$151 – $500
You will be invited to the grand opening performance, and I will present you with 4 mounted prints (your choice of all color or all black and white.)
$500 +
You will be invited to the grand opening performance, and I will present you with both a large format print, and 4 mounted prints (please choose color or black and white,) plus a vintage magnifying glass to hang beside your selection of images.
How to get involved
The first and most important way you can help is to tell anyone you think might really love this project all about it. Feel free to share this page, and send the people you know and love who love art and music to me here and let's get as excited about this as possible.
To donate
You can send your supportive contribution to me using paypal – sales@treehousemuzique.com
Please be sure that you include a note in the place provided at paypal and tell me all about yourself, and what you'd like in return for your support. Your address would also be helpful so that I can get you your artwork when this is all accomplished.
If you don't use paypal that's just fine
Click this link and use your credit or debit card to make a contribution.
There is also a notes area here where you can fill in your thoughts and the information needed for us to connect.
DAY TWENTY-FIVE
I have collected $2,000 from 21 contributions in just 25 days. Thank you.
$0 to go! 100% of the way there!!!!
DEADLINE
Mission accomplished! All pre orders and pre purchases of artwork are now closed. We reached the goal and this is over. Thank you for your support. I will be back with more information ASAP about the event date, and the progress of this artwork's creation.
Thanks for your love and support of my art.
Yours forever,
Sunshine Jones