Sunshine Jones 100% Live Set – WONDERMENT FESTIVAL – July 30th 2022 – Victoria, BC Canada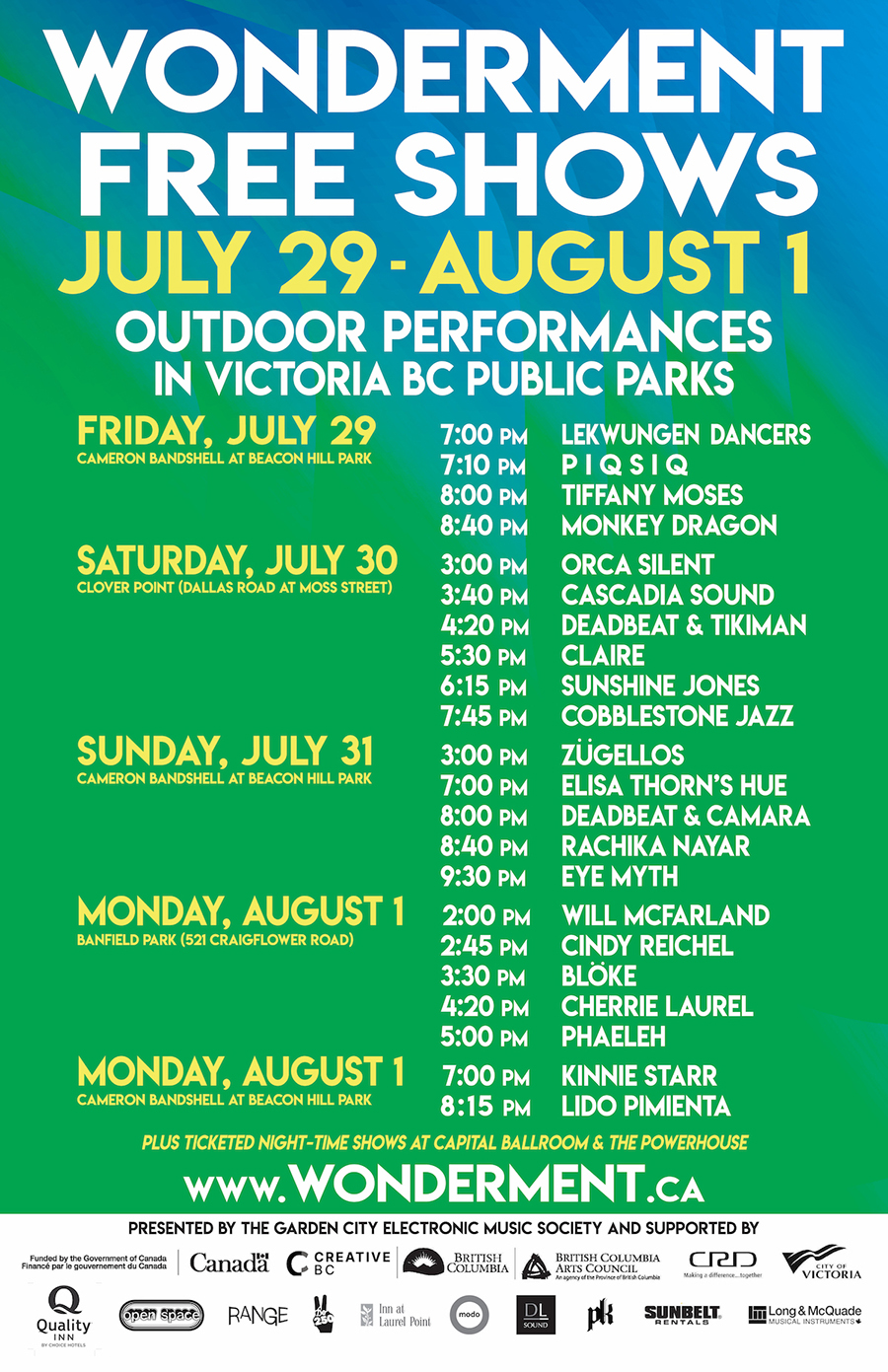 I'm headed back to one of my favorite places in the world, my beloved Victoria BC, Canada.
This time I have been invited to play a live set outdoors in one of the gorgeous public parks which Victoria has to offer, a 360 degree landscape of sea and trees. Breathtaking to think of performing here…
the Wonderment Festival is an annual festival which makes use of public space, and presents wonderful talented people from all over the world to perform in the public parks of Victoria and is presented by the Garden City Electronic Music Society. What a brilliant idea.
My contribution to Wonderment this year:
Saturday July 30th
CLOVER POINT (Dallas Road at Moss Street)
1pm PLAY LIVE! SEMINAR
6:15pm 100% Live Set
More information about Wonderment is here
See you there!
LOVE