Sunshine Jones – 100% Live Set – The Garden Party – February 15th 2020 – San Francisco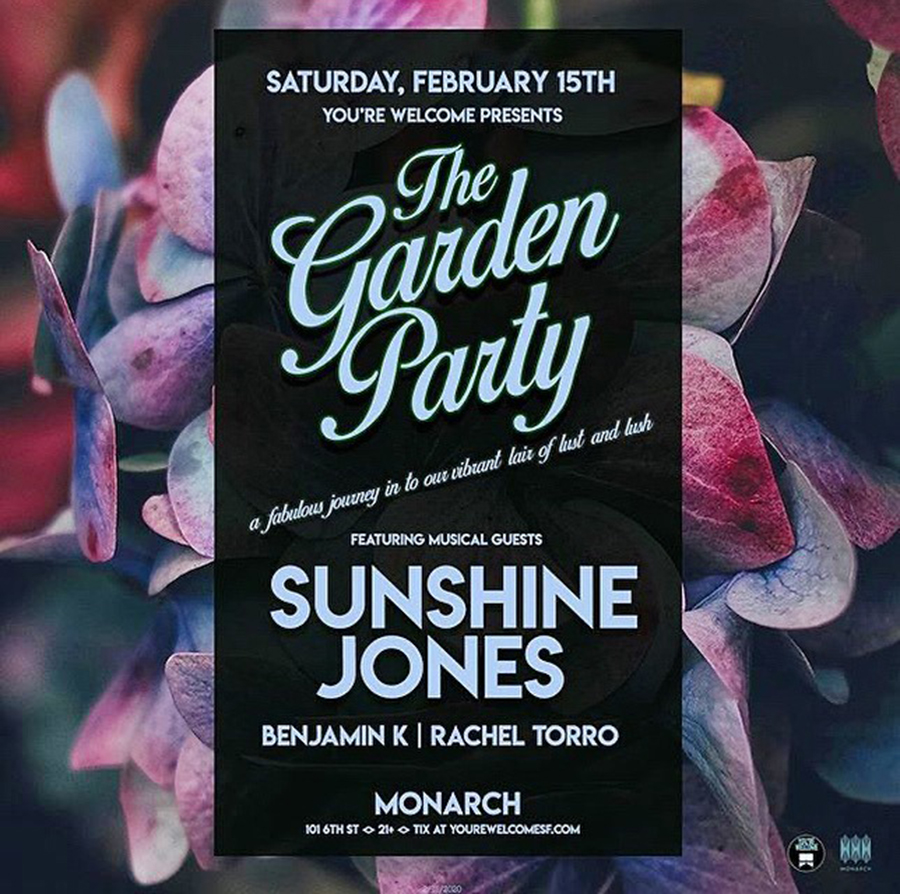 on February 15th in San Francisco
///// THE GARDEN PARTY
I am playing a 100% live set for Valentine's Day weekend at my beloved and beautiful Garden Party in the beautiful basement of Monarch.
Benjamin K. McCarthy and Rachel Torro will be mixing, and the ceiling will be covered with flowers, and the sound will have Tyler-Vision and it's going to be AMAZING!!!!
My entire cohort will be upstairs playing a showcase in the Emperor's Library, and everyone will be there for love, and dancing, community and music.
I wait all year for this. I can't believe it's almost here.
Here's the link to the facepage invite.
Here's the link to score tickets from Eventbrite.