Sunshine Jones 100% Live Set – Lightning In A Bottle – Junkyard Stage – Saturday Night May 28th 2022 – Buena Vista Lake California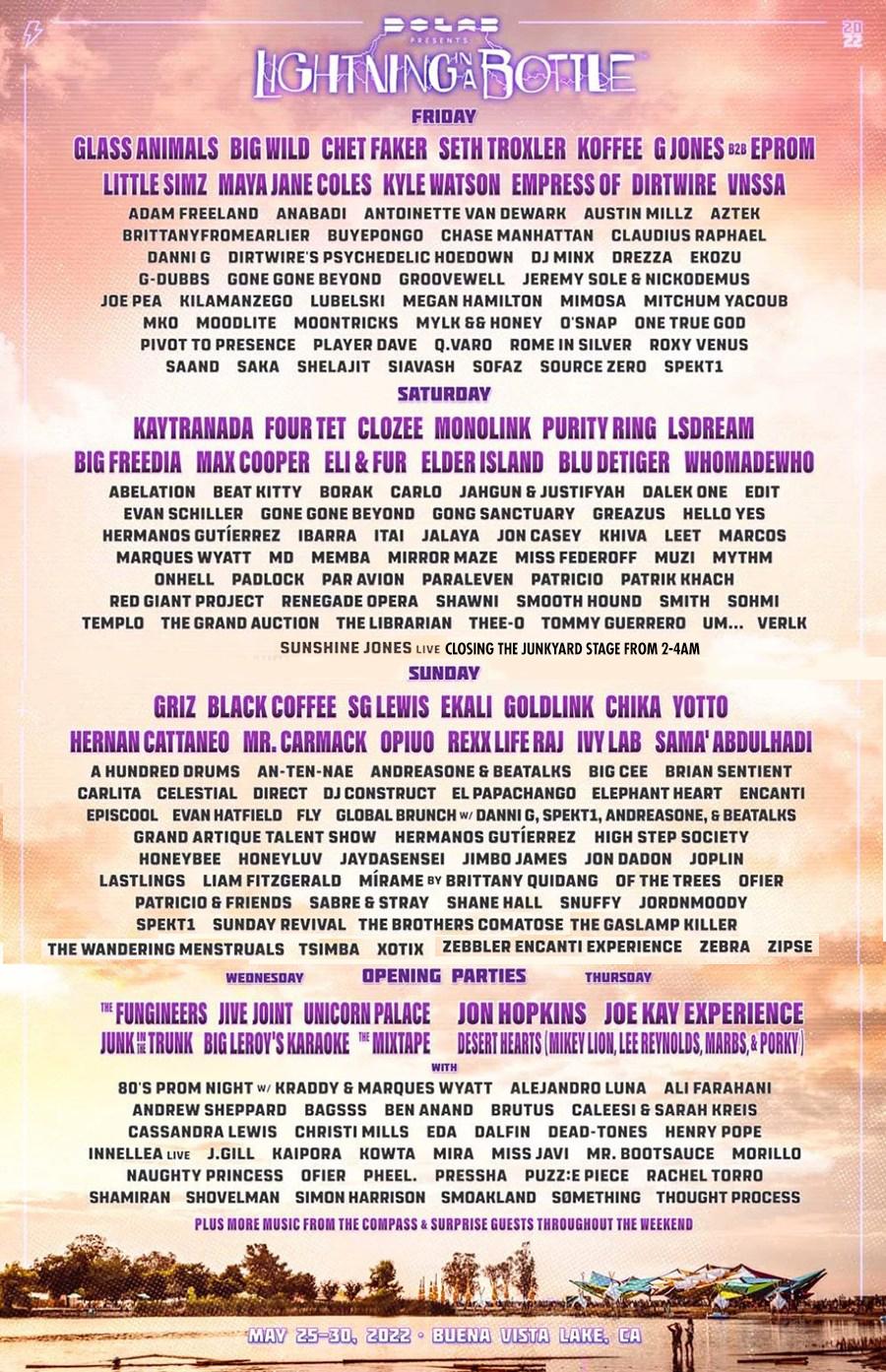 I've been invited to this year's Lightning In A Bottle festival, May 25-30, Buena Vista Lake, California.
I will be playing a 100% Live Set at the legendary Junkyard Stage at the festival this year, Saturday night/Sunday Morning and I couldn't be more excited.
See you there!
UPDATE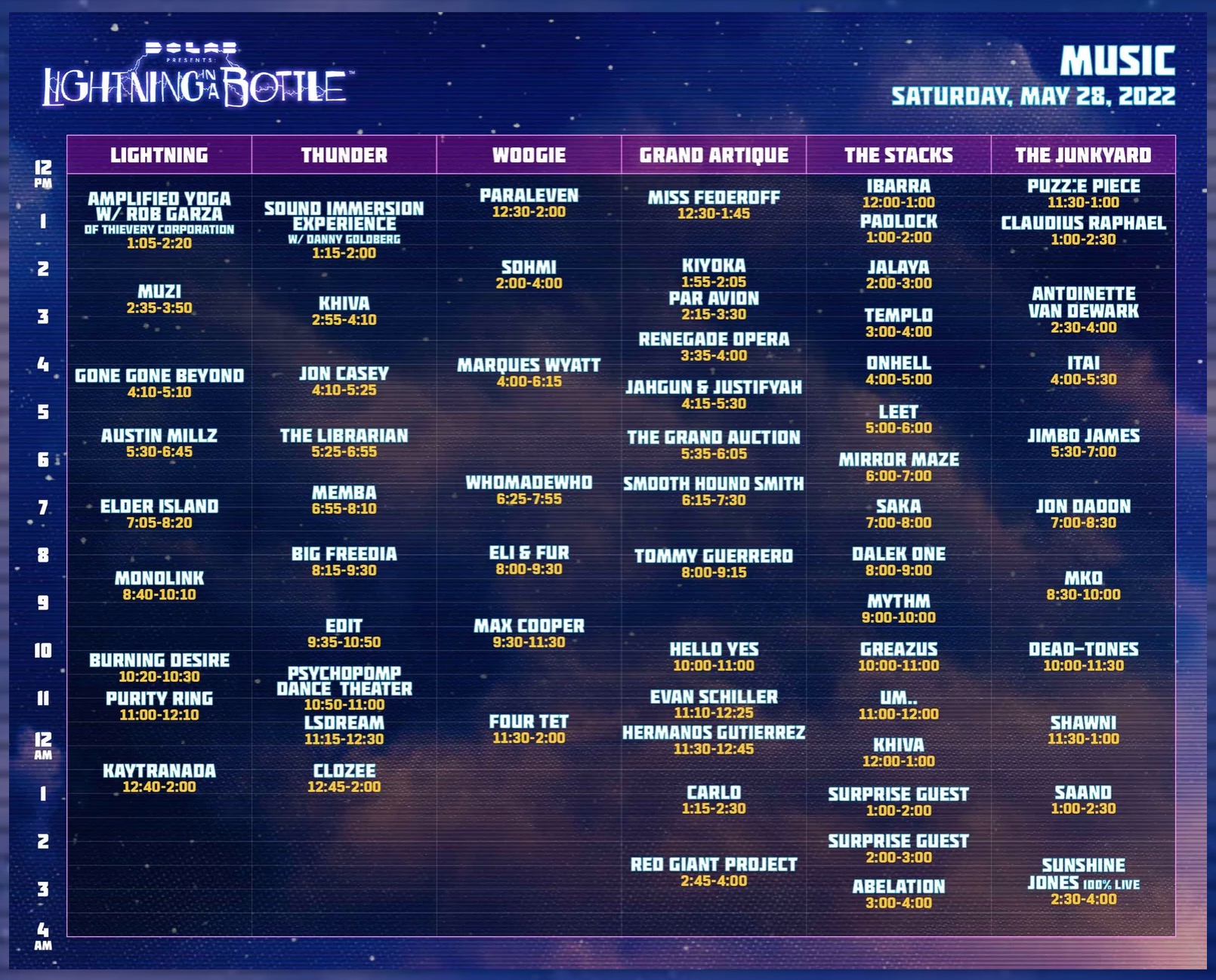 Here is the official schedule for Saturday night, and I am indeed closing the Junkyard stage from 2:30 – 4am.
Long drive down, big crash out in my tent, play my set and then head for home and off to Detroit!
Party!