Sunshine Jones 100% Live at Flammable (very special pop-up) Seattle, October 1st 20201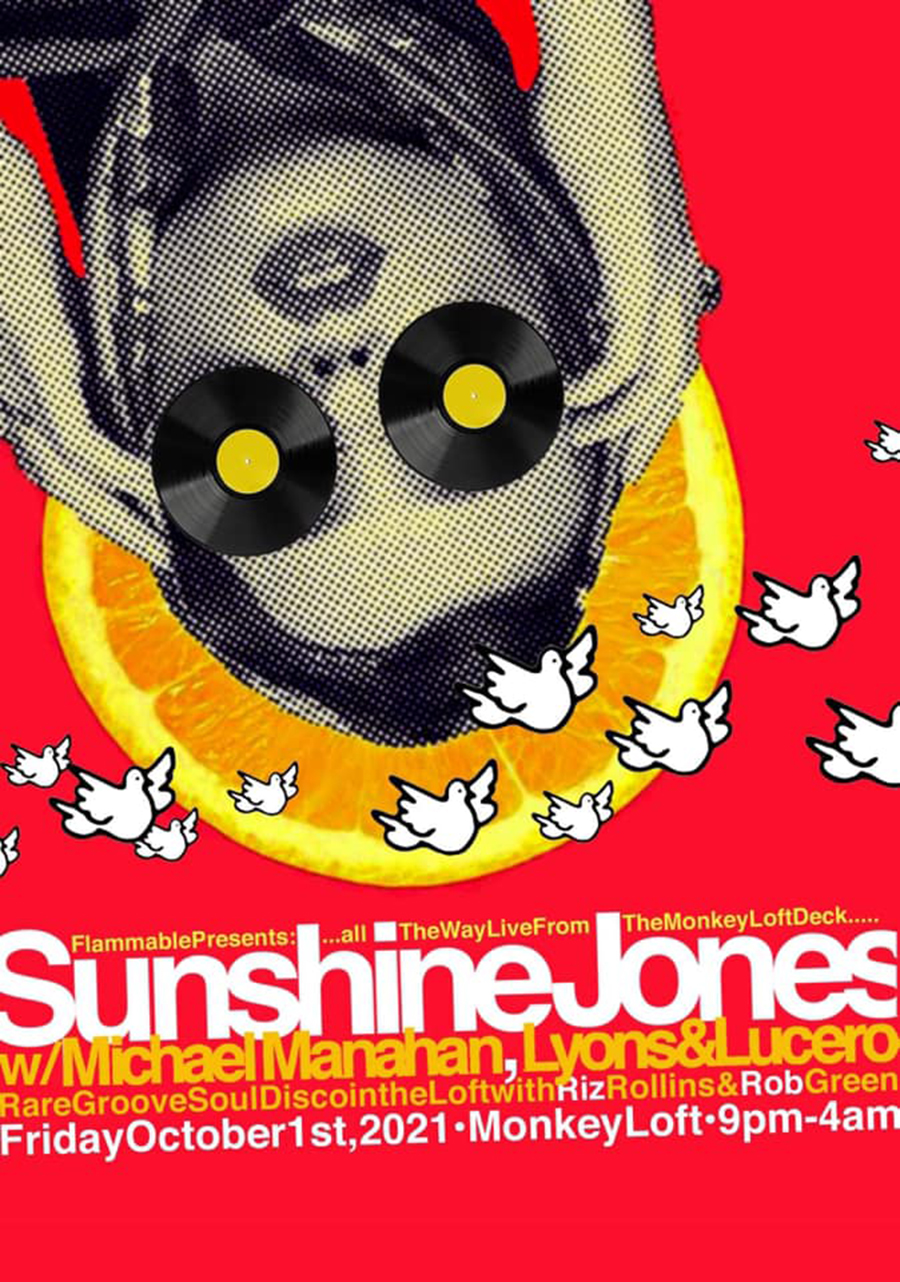 October 1st I am headed north to have a kind of a home coming with my dear friends Brian Lyons, Michael Manahan, and Xan Lucero at my home away from home, the best place to be in the world, Flammable.
It's a special pop-up event to gather our friends and family and united our beloved scene following a period of disarray, loss, and confusion. I wouldn't miss this for anything.
Friday, October 1st 2021
10pm to 4am
At the Monkey Loft.
Get all the glorious details right here