Sunday Soul: deitada : June 15th 2008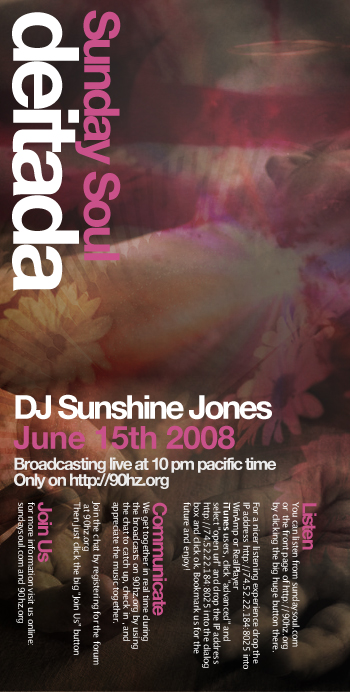 let's have a bit of a lie down…
To listen
Head over to http://90hz.org at 10pm pacific time and click the big huge play button. It's as simple as that.
If you want to get fancy and stream the show through iTunes or some other audio player please follow the directions on the index page at 90hz.org and hook it up.
Community
Oh yes. We love to gather and get together in the chat during Sunday Soul.
Register with the 90hz forum and then simply click the "chat" link, or click the big "join us" button from the front page over at 90hz.org and you're in.
Join us!