Sample & Hold Disambiguated in A4 Poster Format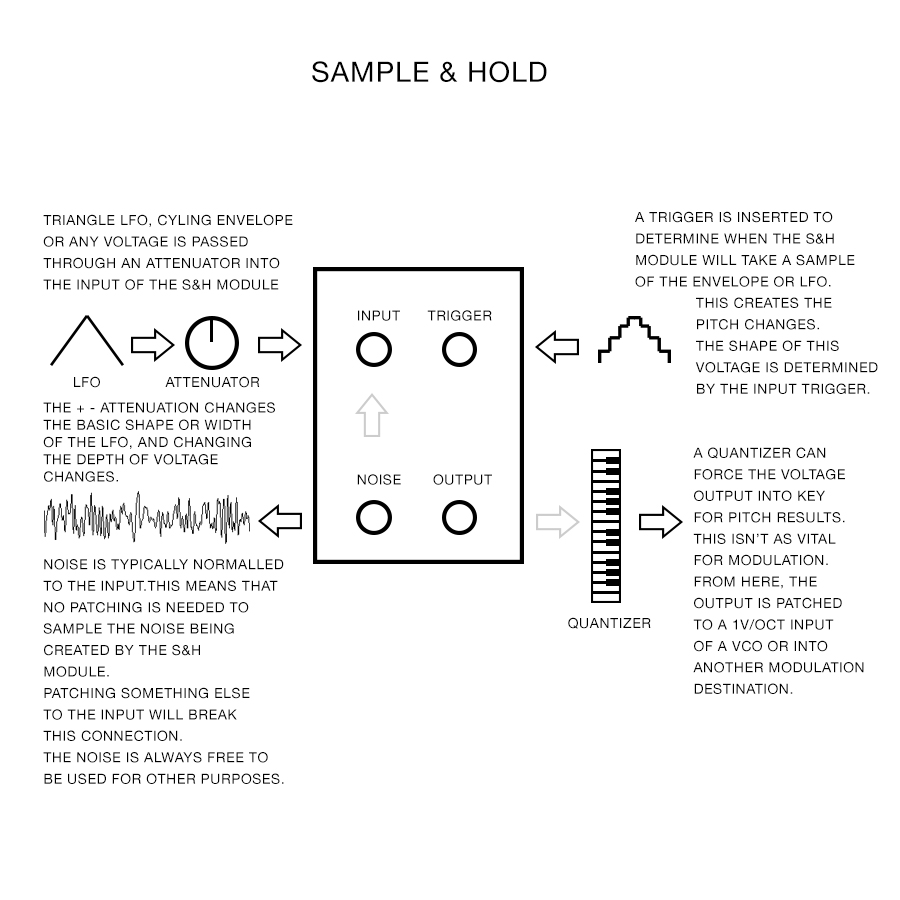 I forget the order of operations for generating that wonderful little stepped modulation waveform that I love called Sample & Hold. I remember most of it, but by the time I'm all patched up and confused I find I don't care to correct my errors, and therefore I don't feel like I have the control I really want, and so my results aren't as good as the could be.
If you're like me, and this multi-part, but very straightforward set of relationships keeps fading from your fingertips, here's a cheat poster for you (and me) to print and put somewhere you can see it, or go get it when you need it.
Sunshine Jones – Sample & Hold Cheat Poster
DOWNLOAD
PDF FORMAT DOCUMENT A4 POSTER SIZE – Resizes to 11×17 or 8.5×11 without much hassle – 778 kb
NOTE: BY DOWNLOADING THIS FILE, OR EVEN GRABBING THE JPG (BECAUSE THAT'S REALLY STILL DOWNLOADING ISN'T IT) YOU ARE AGREEING THAT THIS IS A FREE DOCUMENT. IT MAY NOT BE COPIED, REPRODUCED WITHOUT CREDIT, AND IT MAY NEVER EVER EVER BE SOLD, TRADED. THIS WAS MADE FOR EVERYONE, FOR FREE, AND SHALL AWAYS BE FREE.
IF YOU CAN'T AGREE TO THIS PLEASE DON'T DOWNLOAD THIS FILE. IF YOU CAN AGREE TO THAT, THEN PLEASE ENJOY!