Roland TR-09 the Missing Manual – A user's guide to the TR-09 Rhythm Composer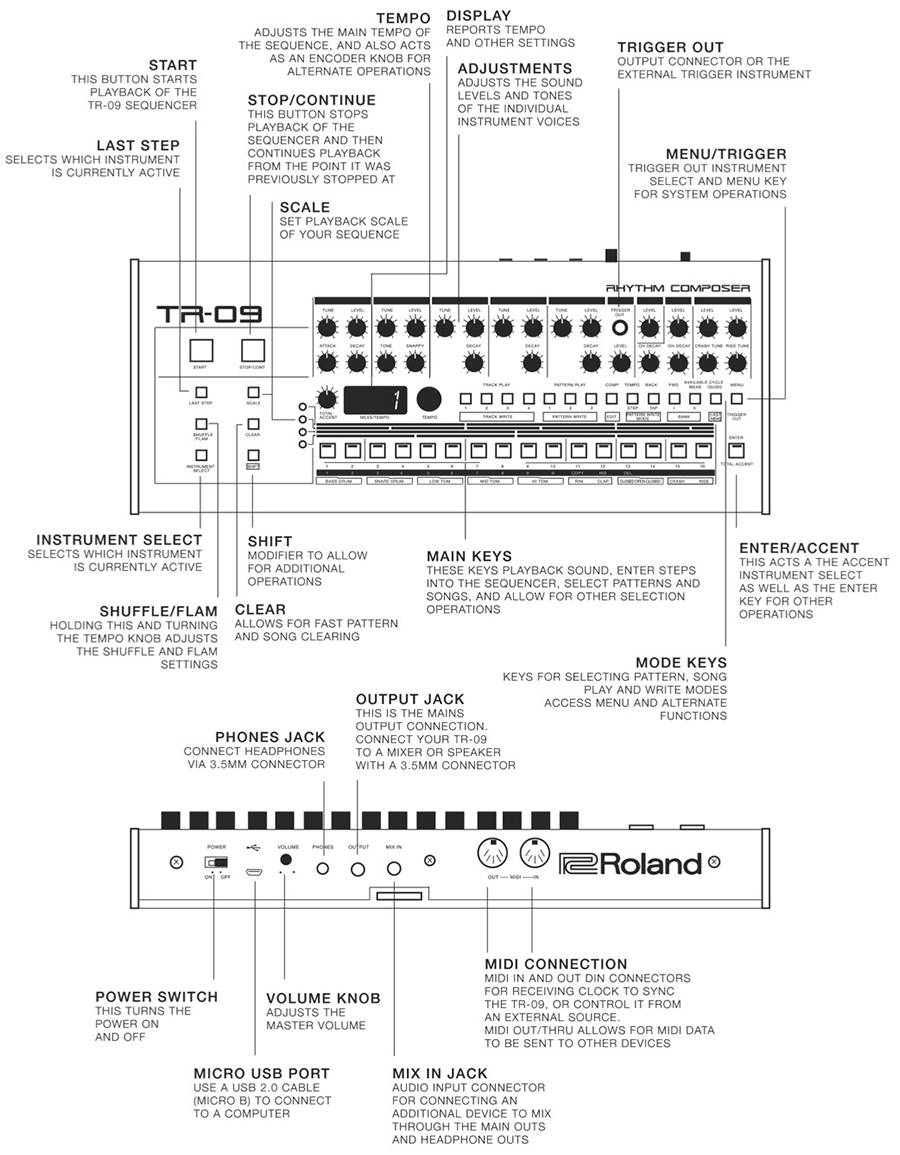 A USER'S GUIDE TO THE ROLAND TR-09 Rhythm Composer
THE MISSING MANUAL
DOWNLOAD
PDF FORMAT – Version 0.1 November 2017
This is user's guide number five – The User's Guide to the Roland TR-09
I've collected all of the information I can about the TR-09 Rhythm Composer and compiled it into a PDF document for you which is in the form, and in the spirit of the original TR-909 manual.
I started doing these because the first leaflet style manuals which arrived with my Roland Boutique synths were too small to read, and so abbreviated that I was left feeling a little underwhelmed. I wanted more. So I learned more, and tried a bunch of things and eventually took my notebooks and turned them into the missing manuals for these lovely little things.
I hope they open a world for you, and guide you through the features, and serves you as a reference guide for things you forget, or wonder about.
At the end there is both a "patch memo" intended for transcribing your settings for the sounds, as well as a "pattern" memo" which is meant to allow us to transcribe the actual patterns we write. I hope these are useful to you, and make writing beats, and sharing ideas easier, and more fun.
PLAY LIVE! Join me.
I LOVE YOU.
Sunshine Jones
Nov 1st 2017
San Francisco, California