I'm gonna die if I don't get an Access Virus Ti Snow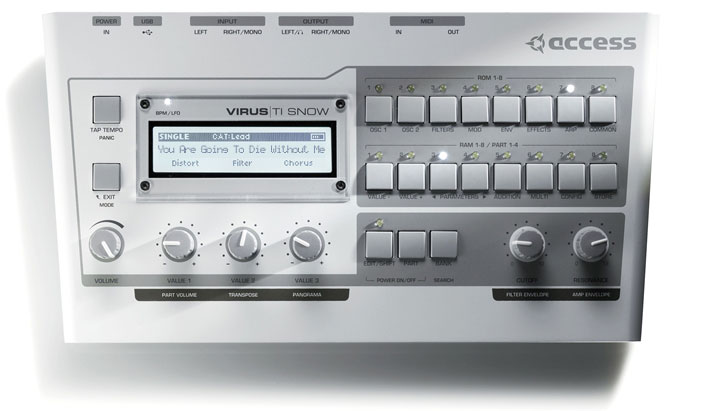 Of course I'm not really going to die if I don't get one of these sexy, table top, light weight, amazing sounding synthesizers… I'll live. But Oooh I have this feeling inside of me that I just can't make a single scrap of progress on my new album(s) until I get one.
It's not uncommon, and it's not always a good compass to trust, but it's here, eating away at me every time I fire up the sequencer. I think this may be the single most insufferable part of having given up credit cards, and living hand to mouth.
I can't believe that unless you are an electronic musician that I've inspired your sympathy, or fired your imagination, but if you're interested in what in the hell this thing-a-ma-whatever is all about you can read more, listen to the sounds, feel the magic for yourself.