Don't Sell Your Heart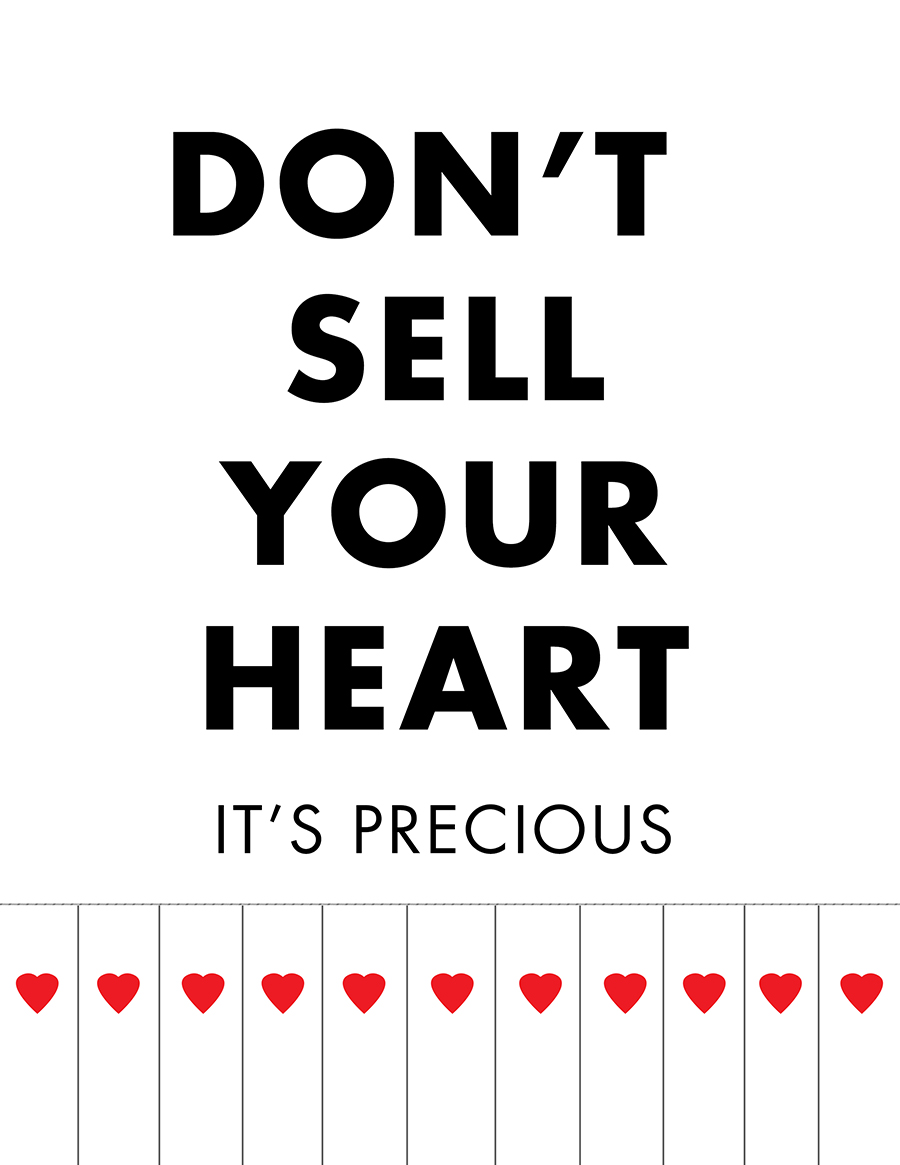 Here's a little project for these discouraging times. I put a few of them up today, and was delighted to find all the hearts gone just a few hours later, and a loving message encouraging people to be true, and not to give up was left behind.
If you're gonna do anything, do it for love.
DOWNLOAD
DON'T SELL YOUR HEART | 8.5 x 11 black and white or color print PDF Format
INSTRUCTIONS
Print and cut the tabs for each heart
Optionally perforate along the dotted line.
Tape twice:
1. Along the top
2. Over the secret message.
NOTE:
Using blue painter's, or very thin masking tape will allow the message show through for anyone really paying attention.