ALBUM COVERS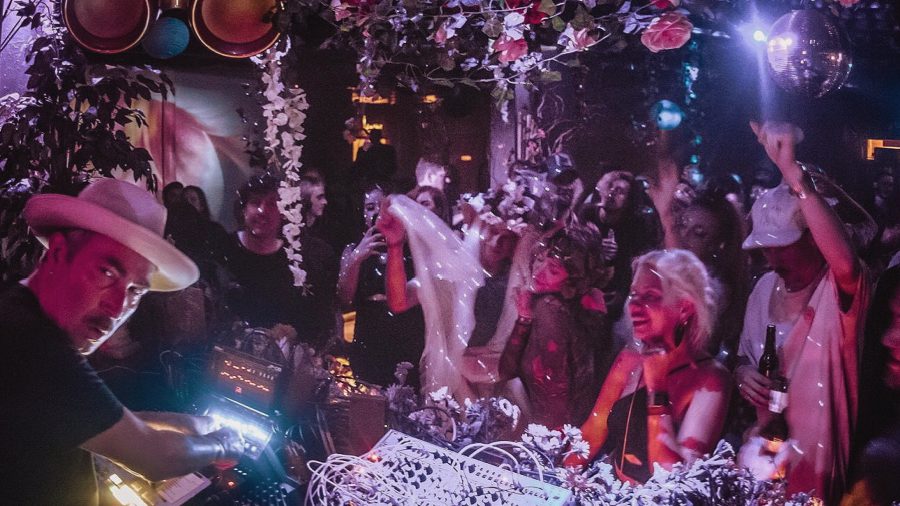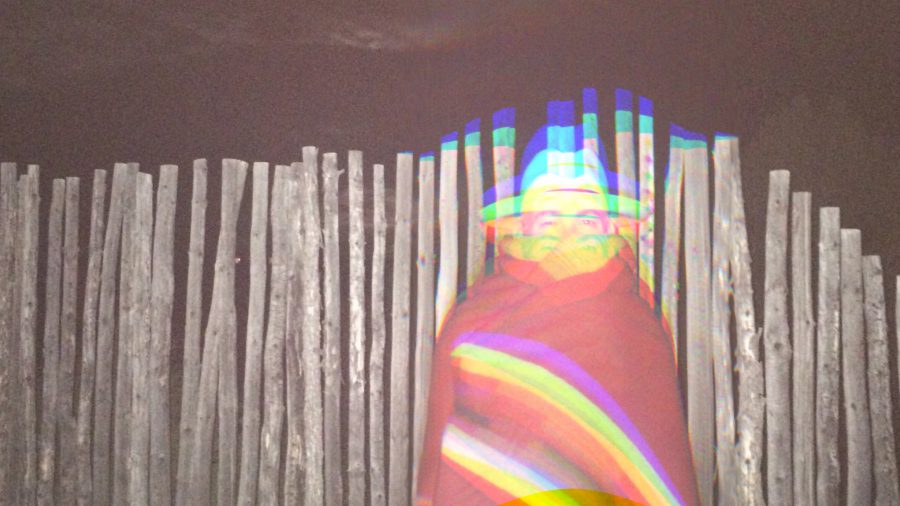 With the successful editing of 87 minutes of music down (from 18 to 11 songs) to 23.4 minutes for side A and 24.1 minutes for side B (not accounting for revisions and second thoughts, plus the usual protest that an LP can't – or shouldn't- be longer than 22 minutes per side) I think the album is done.
Now it's time to decide how the record will look. I'd like to do a gatefold and include diagrams, equipment notes and lyrics. Maybe even a map. That could be done as an inner sleeve, but I think it's better as a gatefold for deeper engagement.
I love the live pictures. They seems staged, or somehow posed. Seems surreal to me.
I also love the portrait in New Mexico. Very real. The lines are also nice because they are so impersonal and other. Not about "me" or "us" but rather, more about cartography and waveform.
I've never had a proper photographer, or a designer. I've never even had a proper producer. I often fantasize about what it might be like to choose a talented artist and play them the record and collaborate on how it ought to look and feel and see what happens. Or even having a producer, like can you imagine Brian Eno producing one of my albums? Dude. To be free to create, and let someone else collaborate with me on the whole idea, and see where it goes. I am, I admit it, an educated graphic designer, a person who absolutely hates having their photo taken (despite my prosperous modeling career in my early 20's) and is always looking into things, under the surface, and asking how things work, what they do, what they are, and what they mean… I never leave anything alone. And yet I am a huge fan. I admire and applaud those around me who are making an effort, and follow and celebrate anyone making a meaningful impact. Still the obsession seems to be to take things from deep below the surface, and raise them up out of the water into the air and give them life. The magic, of course, isn't me. It's us together. That's always been true. Nothing is ever as amazing as it is in the moment. When it's real, and we're there together, and it's happening right now. That asks so much of all of us. More than a "production" or a performance could really ever be. It's magic.
This record has been all over the world, so much has gone into it that it feels so strangely brief as an edited document of the last two years. I feel so austere and whole. There was so much to say and yet this is so elegant and simplified that it almost leaves me really hungry to tour and makes me want to start the next one immediately.
First thing's first:
Review the edits, put this into production, and plan the tour. I can't wait to see everyone again, and for us to celebrate the evolution of these wonderful songs.
UPDATE
Our friend and compañero DJ Mark Farina has taken it upon himself to remix these covers, and that just tickled me endlessly… here are his revisions: